As the world's leading credit card provider, the Barclaycard app makes managing your finances easier than ever before. With Barclaycard's intuitive, user-friendly design, you can easily check your balance and transactions, make payments and set up notifications for when payments are due.
Not only that, but you can also take advantage of exclusive offers from Barclaycard's partners and access exclusive benefits from our rewards program. With Barclaycard's app, you can stay on top of your finances wherever you go.
Find out more about what the app is all about and how to use it in this article.
Unlock the Power of the Barclaycard App
If you're looking for a good mobile banking app that lets you handle your finances, the Barclaycard app is a mobile banking platform designed to help you do so. It allows customers to check their balance, make payments, view transactions and set up alerts.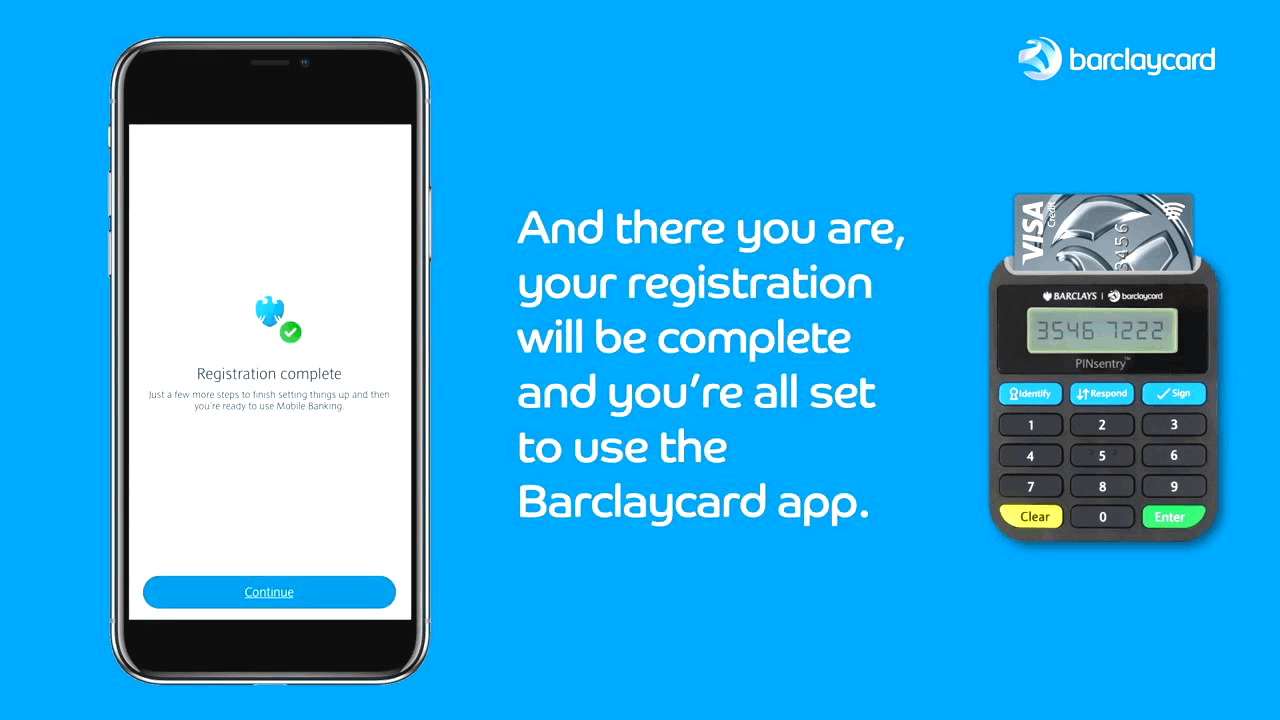 Customers can also use the app to redeem rewards and discounts, as well as access exclusive offers from partner merchants.
The app provides helpful tools such as budgeting advice and insights into spending habits. Additionally, users can use the Barclaycard app to apply for new cards or upgrade existing ones.
Download the Barclaycard App Today
You can download the Barclaycard app at the Apple App Store or the Google Play Store on your mobile device. Search for the name of the app in the search bar and select the app from the results.
Next, tap "Get" or "Install" to begin downloading the app on your phone. Once the download is complete, you can launch the app from the app store by clicking "Open" or by opening it from your phone's app tray.
Once installed, open the app and enter your login details to access your account details, view transactions, and make payments.
Quickly Keep Track of Your Finances
The Barclaycard app has a feature that offers an easy way for customers to stay up-to-date with their Barclaycard account activity and manage their finances effectively. This feature provides customers with an overview of their accounts.
The Account Summary page displays detailed information about the customer's account activity. It shows the total outstanding balance, available credit limit, minimum payment due, and payment due date.
The Recent Transactions section lists all the transactions made on the account within the past 30 days. The Upcoming Payments section includes any scheduled payments that are due in the next 30 days.
Customers can also access their Reward Points Balance by tapping on "Points Balance" at the bottom of their Account Summary page. This will display how many points they have earned and what rewards are available for redemption. Customers can then select a reward from a list of options and redeem it using their points balance.
See Your Money in Real Time with Barclaycard
The Barclaycard app makes it easy for customers to stay on top of their finances and make smart financial decisions. The app's Payment Tracker feature allows users to keep track of their spending, payments, and other financial activity.
View current balance
Check upcoming bills and past payments
Set up payment reminders and more
The Payment Tracker feature is easy to use and provides customers with a comprehensive view of their finances. It includes an overview page that displays the user's total balance, upcoming bills, and past payments. The user can also view individual transactions by swiping left or right on the overview page.
On the overview page, users can also set up payment reminders for themselves so they don't miss any upcoming bills or payments. The Payment Tracker also includes a budgeting tool that helps users track their spending over time and identify areas where they may need to cut back or save more money.
Enjoy a World of Rewards
The Barclaycard app also features a Rewards Program that offers a great way to save money while shopping at some of your favorite stores and services. With this feature, you will always have access to exclusive deals and bonus points that can help maximize your savings potential.
The Rewards Program feature lets users earn rewards from their favorite stores, restaurants, and more. On the app, you can easily search for participating retailers and see what rewards they offer.
When you sign up for the Rewards Program, you'll get access to offers from participating retailers that are tailored to your interests. You can also earn bonus points when you shop at certain stores or use certain services.
You can also keep track of all your rewards activity in one place and redeem your rewards with just a few clicks. Points can be redeemed for cash back, gift cards, discounts on future purchases, and more.
Manage Your Barclaycard with Ease
The Barclaycard app makes it easy for Barclaycard customers to stay in control of their finances by providing an easy way to view balances, make payments, set up alerts, and block cards if necessary.
Users can view their current balance, as well as recent transactions, so they can keep track of spending and make sure they are staying within budget.
You can easily set up and manage direct debits for making payments on their Barclaycard. This makes it easy to keep up with repayments and avoid any late payment fees or interest charges.
Should a user's card be lost or stolen, they can quickly block the card from within the app and order a replacement. If a user has more than one Barclaycard, they can manage all of them from within the same app. This makes it easier to keep track of spending across multiple accounts.
Tap Into the Future of Payments
The app provides customers with an easy way to make payments quickly without having to enter your PIN or sign a receipt.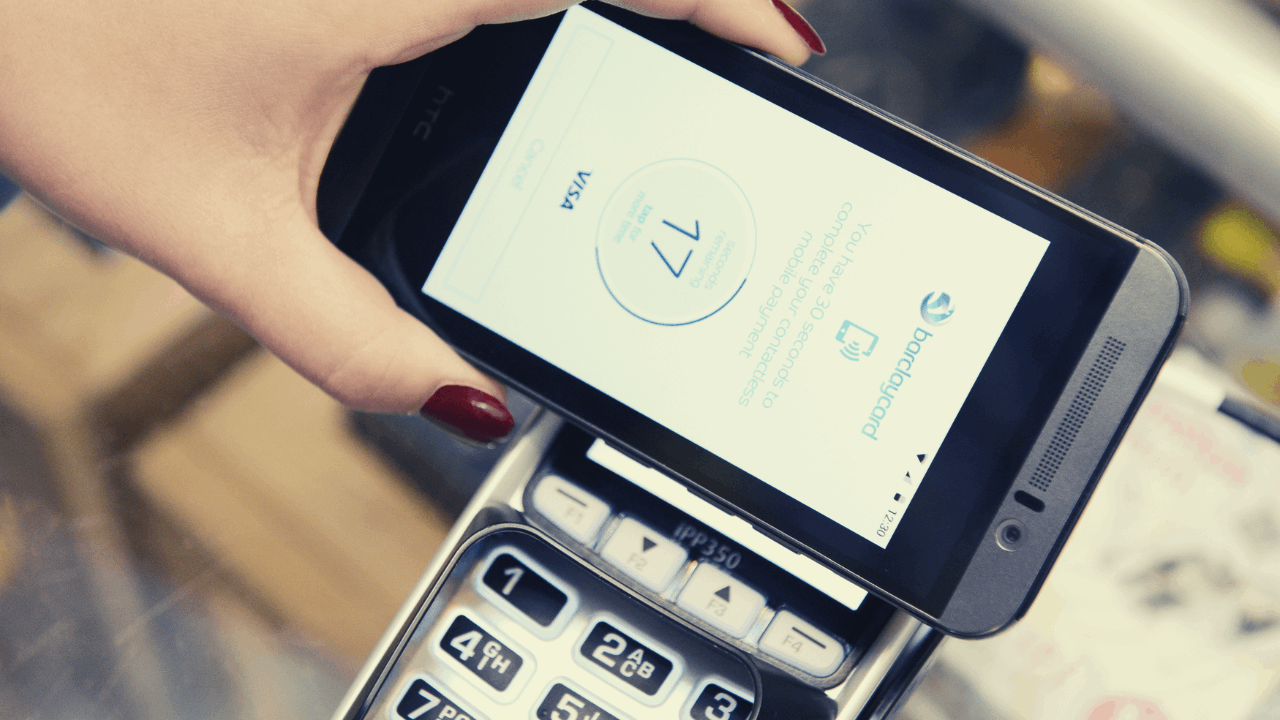 Simply tap your device against the payment terminal at the point of sale. You can also use it in participating stores, restaurants, cafes, and other locations that accept contactless payments.
The Barclaycard app also provides users with an extra layer of security when making contactless payments. Each time a user makes a purchase, they are required to authenticate the transaction on their mobile device first. This ensures that only authorized transactions can be made and prevents any fraudulent activity from taking place.
The app also allows customers to keep track of all their contactless transactions in one convenient location, making it easier for users to manage and monitor their spending habits.
Get Support On-the-Go with the Barclaycard App
The support feature of the app makes it simple for customers to get help with any issues they may have while using the Barclaycard app. This feature is available 24/7 and provides customers with access to a range of resources, including FAQs, live chat, email support, and phone support.
Customers can quickly locate the answers they need to resolve their queries and search for topics related to their query using keywords or phrases. Additionally, customers can use this feature to connect directly with one of Barclaycard's customer service advisors via live chat, email, or telephone.
The app also includes a library of FAQs which are regularly updated with new information relating to different aspects of the Barclaycard app. The FAQs are organized into various sections making it easier for customers to find relevant answers quickly and easily.
Unlock the Key to a Higher Credit Score with the Barclaycard App
The Barclaycard app has a credit score monitoring feature that allows cardholders to keep track of their credit score in real-time.
With this feature, you can view your current Experian Credit Score and track changes over time. The app also provides a breakdown of the factors that make up an individual's credit score, such as payment history, the amount owed, length of credit history, and types of credit used.
Barclaycard's credit score monitoring also includes personalized tips to help users improve their credit scores. For example, you can receive advice on how to better manage your finances or what steps you can take to increase your scores.
Additionally, the app notifies users when there are changes to their Experian Credit Score so that they can take corrective action if needed. Barclaycard's credit score monitoring feature is free for all cardholders who have registered for the app.
Secure Logging In with the Barclaycard App
The Barclaycard app offers a range of login and security features to help protect your account. All payments made through the Barclaycard app are protected by 128-bit encryption technology and are monitored 24/7 for any suspicious activity.
If you suspect that there has been any fraudulent activity on your account, you can contact Barclays' fraud team who will investigate immediately and take appropriate action as needed.
Barclays also offers various types of account alerts that can be set up within the app such as low balance notifications, purchase notifications, and more so that you can stay informed about what's happening with your money at all times.
Conclusion
The Barclaycard app is a great tool for managing your finances and staying on top of your spending. It provides an easy-to-use interface that makes it simple to track purchases, pay bills, and view account balances.
Overall, the Barclaycard app is a great choice for anyone who wants to stay in control of their finances.