In this Modern lifestyle, when everyone is trying to automate their workload, handling your daily job tasks becomes really hard for every business owner. Because setting better collaboration with the team members is not easy for anyone. It takes more time and effort to manage and distribute the project responsibilities among the team members and let them know what to do and how to do it. In this way, we are killing the productivity of our own business, and we always look for better productivity in what kind of work we do.
Managing the productivity and tasks of your work is an essential element for everyone. Each level may have different tasks, whether organizing your task list or real-time collaboration. You will be happy to know that there is someone who can lessen your burden. Then, Here is some online task management tool that can effectively handle all these tasks. In this article, I will share some of the best online task management tools that might prove very useful to you.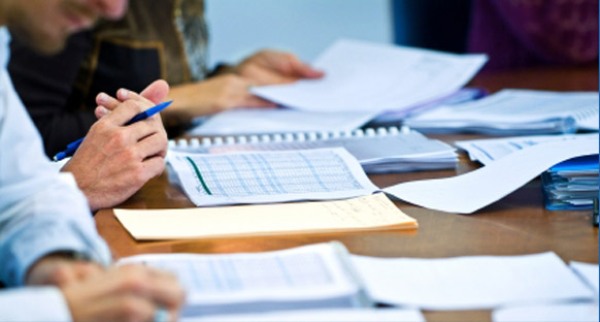 13 Best Online Task Management Tool To Boost Your Productivity
Basecamp is a very popular online task management tool. Basecamp is being user's first choice from the last ten years due to its features. Basecamp enables you to have full view of all your projects, tools, files and collaborators. Basecamp enable you to share files, have discussions, collaborate on documents, assign tasks and check due dates. It makes it possible for the people with different roles and responsibilities to communicate each other and work together.
Price: 60 day unlimited use free trial, subscription $20 to $150 per month (depending on plan and features).
The Productive is an online task management tool for doing any team work. It's a collaborative task management tool. It is a powerful collaboration tool with the features like assigning, follow, mention, email and makes organization at your fingertips with features like creating network, deadlines, priorities and tasks.
Price: 1St Is free plan and 2ND Is $99 per month.
Nirvana works like a cloud based task manager accessible from your desktop web browser and mobile devices. This tool is in beta version and it assists you to organize your tasks through follow-up emails and also set up email reminders of pending to do list.
Price: 1. Free plan and 2. Subscription fees of $5 per month.
Flow is another online task management tool specially designed for team working. Flow can create different tasks, but also assign a due date for each project individually. Flow helps you to create tasks with priorities, Drop tasks into projects to keep related tasks organized, Sort tasks by person, keyword, due date, or tag, Add subtasks to break complex tasks into easy to-dos and Create tasks on the go from your iOS or Android device
Price: free trail for 30 days, subscription fee from $17 to $359 (depending on each plan and its features)
It manages tasks on a daily basis and helps you in getting things done. It has very friendly interface where task area is in the middle and calendar and team information are kept on the sides. There are different pricing plan for hitask. Shared task lists make managing team projects simple. Team members can create and assign tasks. Leave comments for each other on tasks to keep track of progress and ask questions. Shared tasks are visible to assigned team members. You can be automatically notified when someone completes a task or makes a change.
Price: free, subscription fees from $10 to $580 per month
This is flexible and multi-functional tool. It can increase productivity in an unbelievable way. You can store your notes easily to it and also all lists and outlines. You can also set a customizable alarm for each task and it will remind you via email.
Price: free
It gives you a quick view of all your projects. It will show you everything you need to know at a glance. You can easily navigate your projects and switch feature gives you quick access to the last 5 projects you worked on.
Price: free, $12 to $149 per month
This tool enables you to manage your focus on each product as by setting their individual responsibilities into one productive workspace. You may create categories as home, work and vacation etc.
Price: Free, $24.99 to $249.99 per month
This online task management tool enables you to access your tasks through your Gmail Ids, through browsers in mobiles. All you need to do is just click and type to add new tasks and set a date and time for each task.
Price: free
This tool manages the tasks of sorting each task to their respective group on the basis of their actions, dates and priorities. It comes with a very easy interface.
Price: $9.99 per month
Nozbe allows you to share projects with people of your team and also delegate tasks with a single click. You can also set to get notifications to remind the project stakeholder of which actions were delegated along with the due date of completion.
Price: free for trial period of 30 days, $8 per month.
Remember the milk is also one of the best online task management tool which helps to manage tasks from anywhere, share your tasks, manage them offline and use them with Google calender.
Price: Free for trial period, $25 for one year.
This is one of the best online task management tool which helps you to manage your tasks anywhere at school, at home, at office, online, offline and 13 more platforms. You can Share tasks with anyone – colleagues, family, friends – and collaborate on shared plans and goals.
Price: Free for trial, $2.5 per month
So, Just check out the best online task management tool and let us know which suits your need and why in the comments section below.
Spanish version: 13 Herramientas de gestión de tareas en línea para aumentar tu productividad