Everyone likes to surf Internet either just for fun or for any professional purpose. Because, there is almost possible solution available on the Internet you might just don't know about. The same thing follows with the Videos too, because there are lots of different formats available in the market like MPEG, AVI and so on. It's not possible to play almost every format by single software, This is where we need to convert the video formats fro, one format to another.
Also, Sometimes when we download videos from the web, it's not of that superior quality i.e in HD format that we all used to play in recent times in our LCD's. Sometimes, moreover, we need to edit or modify some videos as per our requirements. In that case we always look for some professional video editing software, but it can't be easily affordable by every user. So, We check out some free alternatives over the web but it's not possible that everytime we have the internet access to check the solution online. In that case we always search for the best free video editing software for windows for later use.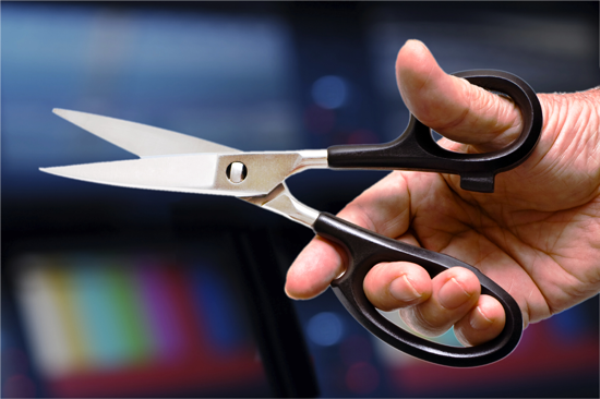 Video editing software is used to cut unwanted parts of a video, join different video files or adding more creativity to enhance our viewing experience. Video editing has become more popular due to easy availability of camcorders. There is a lot of video editing software that you can use to edit your videos. But, Today I am sharing with you 15 best free video editing software for windows.
15 Best Free Video Editing Software for Windows:
This is a free video editing software for windows (run on both Vista and 7) from Microsoft. It is one of the very popular software for video editing. I have even seen many professional who use this video editing software. Learn it easily with help from Udemy. With this software, you can combine photos and videos and add transitions and effects to your video.
VirtualDub
VirtualDub is one of the best video capture/processing utility for 32-bit and 64-bit Windows platforms (98/ME/NT4/2000/XP/Vista/7), which is licensed under the GNU General Public License (GPL). It lacks some of the editing power features of a general-purpose editor such as Adobe Premiere, but is streamlined for fast linear operations over video. For processing a large number of files  It has batch-processing capabilities and can be extended with third-party video filters.  VirtualDub is mainly geared toward processing AVI files, although it can read (not write) MPEG-1 and also handle sets of BMP images. It is powerful free video editing software for windows with remarkable features. You can do compression, video splitting and the addition of audio tracks on your videos.
Avidemux
It's a free, open source, video editor written in C++. But there is one problem while working with this software is that it supports mainly AVI, DVD compatible MPEG files, MP4 and asf. But the benefit of using this software is that it runs on almost any operating system like Linux, Ubuntu, Debian, Mandriva, and Windows and even on Mac also.
Video spin
This software is well designed video editing tool for beginners as well as professionals with a nice, easy to use interface design. The main features of this software are adding text or audio overlays, video effects, 2D transitions, making photo slideshow and deleting unnecessary scenes. Pinnacle VideoSpin works perfectly well for the average user who wants to create an easy video presentation, including video clips, photos, sound effects and background music.
This Video editing software also features a special tool to create and edit title screens, along with some ready-made material like sample titles and audio effects.
Wax
Wax is known for giving high performance and flexible video compositing on your videos. You can easily compose your dream video sequence with ease and flexibility. Wax will help you to create 2D and 3D special effects and can work in two modes – as a standalone application which would appeal for home users/beginners, and as a "plug-in" to video editors/NLEs which would be more useful for professional editors. Currently Wax can work as a plug-in with Sony Vegas, Pure Motion EditStudio and Adobe Premiere and work for integrating with various other NLEs is in progress.
FFMpeg
FFMpeg is paid video editing software, but it also has a free version that can also help in video editing. You can record, convert and stream digital audio and video including libavcodec.
Blender
It's a free and open source 3D content creation which supports almost all major operating systems. Its main features are modifier-based modelling tools, powerful character animation tool and node-based material.
Movica
Movica is designed to edit your movies with some fine programs. It fully supports WMV, FLV and MPG files. The Movica is about a graphical user interface that uses fine programs to edit movie files.
Moviestorm
Movie storm gives you complete 3D movie making experience. It is very useful for making cartoon , crime, music and horror movies.
Lightworks
The light works are one of the favorite video editors. You can edit up to 256 video, audio and still image clips. However, the user interface is not very friendly so one may find is difficult for using first time. Lightworks Free has all the power of Lightworks, allowing you to export only to MPEG-4 (Web, YouTube and Vimeo) at a maximum resolution of 720p.
Jahshaka is a video and film compositing, editing and special fx system that uses OpenGL & an OpenML hardware rendering to give operators real time interactivity. The system is cross platform, and also includes full CG, paint and image processing modules. It is the first open source real-time editing and effects system in the world. It works as an offline playback, editing, encoding, animation and visual effects tool based on the jahshaka technology.
ZS4 Video editor
ZS4 is free video editing software which provides you media experts with a facility to combine photos, videos and other media files
AVI trimmer
It's a free video editor who works at faster speed than others and preventing any damage to your video. This freeware AVI editor is small, smart, easy to use and  involves no encoding/decoding processes. No video / audio degradation and out of sync problem arises after editing. All AVI and MKV file types of any size and video / audio content are supported. It supports all AVI files of any size.
AVI Tricks video editor
It is a non-linear, non destructive AVI video editor. You can easily join and cut videos with it. The interface of this video editing software is dull and a little complicated to work with at a first glance. Videos can be imported by using either the file browser or "drag and drop" method. It is possible to import multiple clips for processing.
So, you can apply effects which revolve around overlays (e.g. Still or transparent image, opaque title, subtitle, movie, GIF animation) and filters (e.g. Brightness, light, temperature, sharpen, soften, emboss, blur, edge, negative, freeze). You can also see the preview of video of which editing is done. It's very easy to use software.
Dvd Knife
It is very simple and an easy tool for extracting DVD clips from your DVD's. All the clips will be stored in VOB format only. Moreover, you can easily clip down the DVD movie in just three clicks. DVD Knife can be used to extract your favorite clips from your movies so that you can make collections of these movie clips to watch in future without any problem. There could be many other possible uses like extracting a particular clip from your home video for the E-Mail purpose.
So, These are the best free video editing software for windows which gives you excellent results for editing your video. Do, Share your valuable feedback with us here in the comments section. Also, Don't forget to let us know any other free video editing software for windows we have missed in this list.
Spanish version: 15 Softwares de edición de video gratuitos para Windows