Having a great website with a lot of graphics and animations is not too much difficult at this time. You can easily hire a graphic designer for your website and get some cool and stunning website designed within a few days. All you have to do is to pay your graphic designer for his outstanding work. Sometimes, it's not affordable for everyone to pay your hard earned money to a graphic designer or web developer, then you choose to do this task on your own with the use of some CMS like WordPress or Joomla. These CMS helps you to make your task within a few clicks and you can easily choose a ready made template from the market.
But, Still there is a lot of time you need to get your small graphic designing work done like customizing your images and setting color combinations, image resizing, cropping and some more. Every time you can't hire any developer or designer, all you need to have some best graphic design software like Adobe Photoshop or Illustrator. But, Its not possible for everyone to purchase the premium softwares like these then what to do? Don't we have some free or low cost graphic design software and tool available in the market with the help of which you can solve your purpose. To help you out more I'm going to share some of the best graphic design software and tools in this list.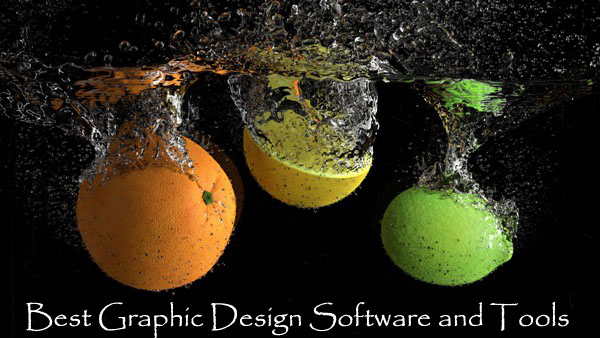 9 Best Graphic Design Software and Tools:
It is a fast, web based, JavaScript-driven editor that can work in any browser. SVG is an open format that enables users to reproduce vector drawing programmatically. This program is built on HTML5, CSS3 and JavaScript without asking for any server-side processing. And if we talk about its features than it has some really cool features like free hand drawing, convert the shape to a path, wireframe mode, save drawing to SVG, support for foreign mark-up and many more.
Inkscape is an open source free graphic design software that works well with windows, Mac OS X and Linux. It has very interesting features and tools like shape tools, drawing and pencil tool, text tool and clones. It allows you to use any installed outline fonts.
Draw plus is another best graphic design software with a user friendly interface. This software allows you to create technical drawings, shapes, logos and animations. You can turn an ordinary photo in an artistic creation within a few seconds. DrawPlus brings your design visions to life with intricate shapes, colors and effects. There are new tools for drawing arcs and triangles plus a new Stencils Tab offers a wide selection of ready-made templates that are perfect for adding impact across all your designs.
Google charts are a powerful yet a very simple tool to use. It allows you to choose from a variety of charts and you can make your own charts using an extensive set of options. This tool has cross browser compatibility and its absolutely free.
Get paint is free photo editing software that run on windows. It has a multi language support and features an innovative user interface which supports layers, unlimited undo, special effects and a wide variety of powerful and useful tools. It works as a strong competitor to abode Photoshop, paint shop, Microsoft photo editor.
Pixlr is one of the best free graphic design software that can be used on any platform like windows, web browsers, android and iOS platform as well. It has more than 600 effects and the best thing is that you can apply effect in real time and also check the preview. You can convert your photo into a drawing or sketch. This software allows you to share your picture directly with friends through instagram, Facebook or email.
Sumopaint is an online image editor where you don't need to install anything. That tool works in almost all browsers. Once you edit your images you can save it on your hard drive.
Gimp is one of the best free graphic design software that comes with a lot of customizable options. It allows you to customize the view. It has a very interesting feature 'full screen mode' that allows you to preview your artwork at the same time editing it. The channel mixer feature gives you flexibility and power.
Daz studio is also one of the best graphic design software alternatives and is available to download at free of charge. This tool works on Mac and Windows platform. Daz studio can create custom reference artwork, illustrations for books and magazines and it can design virtual environments with animated fly-through. It's also a very perfect tool for short films and animations.
These are the best graphic design software to help you out for your doing your work with ease. You can share your views with us with the help of the comments section here.