Would you buy the most expensive TV in the world? A larger TV doesn't always give you a better TV experience. Sometimes, you really need to invest in a high-quality and advanced TV to get that superior performance and resolution.
Consequently, if your next question is how much should your next TV cost, keep reading because we've rounded up some of the most expensive TV sets you can buy in the world. Once you have one of these, you will never want to go to the cinemas again. If you own a TV from this list, it is better to enjoy the exceptional and exclusive experience you have at home.
[lwptoc]
1. BeoVision 4-103
Price: $111,000
With a 103-inch widescreen, the BeoVision is not only one of the most expensive TVs but also one of the largest TVs in the world. Weighing about 500 kilos, this TV has a minimalist design but actually packs a lot of features in that elegant frame.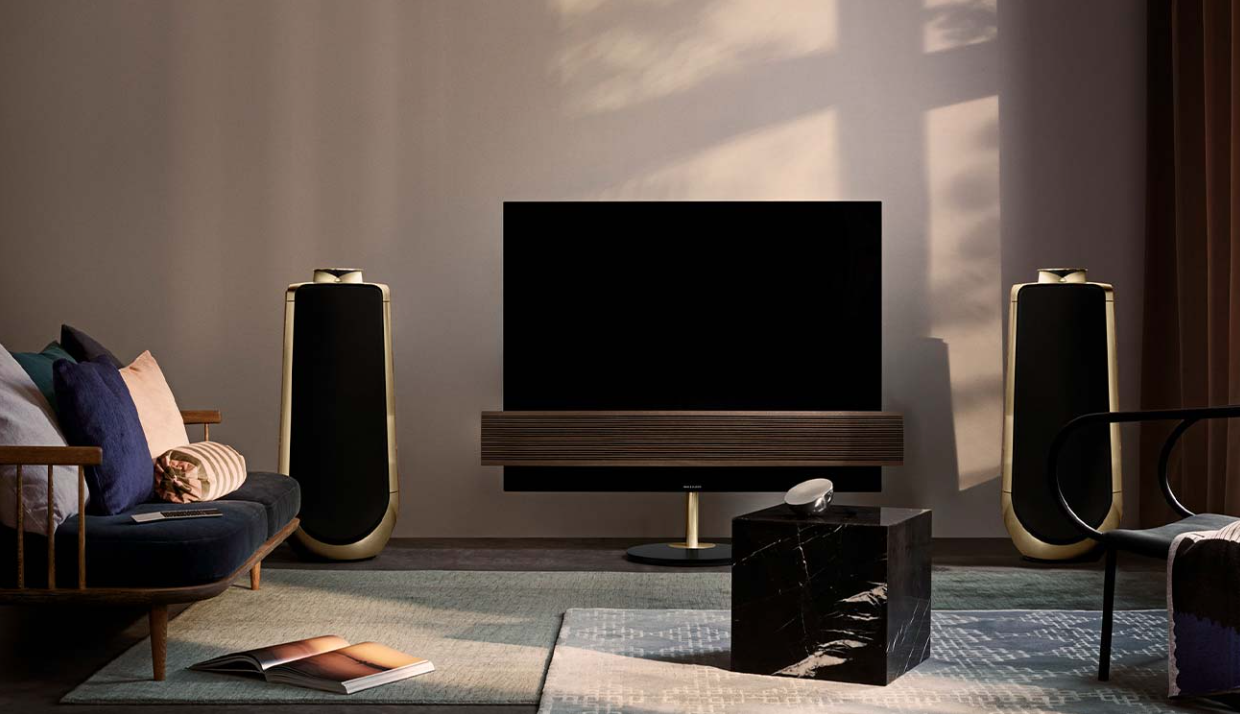 It has an advanced motor pedestal system that smoothly raises the TV from its position on the floor and reveals a speaker, and tilts to provide the user the best viewing angle. You also have the option of mounting it on a wall, though.
It has a great sound quality and amazing display too. It offers sharp image quality and precise color and contrast as well. With that price and all those features, this is one TV you won't find in many places.
2. Samsung UN105S9
Price: $120,000
The Samsung UN05S9 is a massive TV with a 105-inch screen that will almost make you feel like you've got a movie theatre at home. It has a curved screen, so you can easily watch the screen from anywhere in the room and get that theatre experience.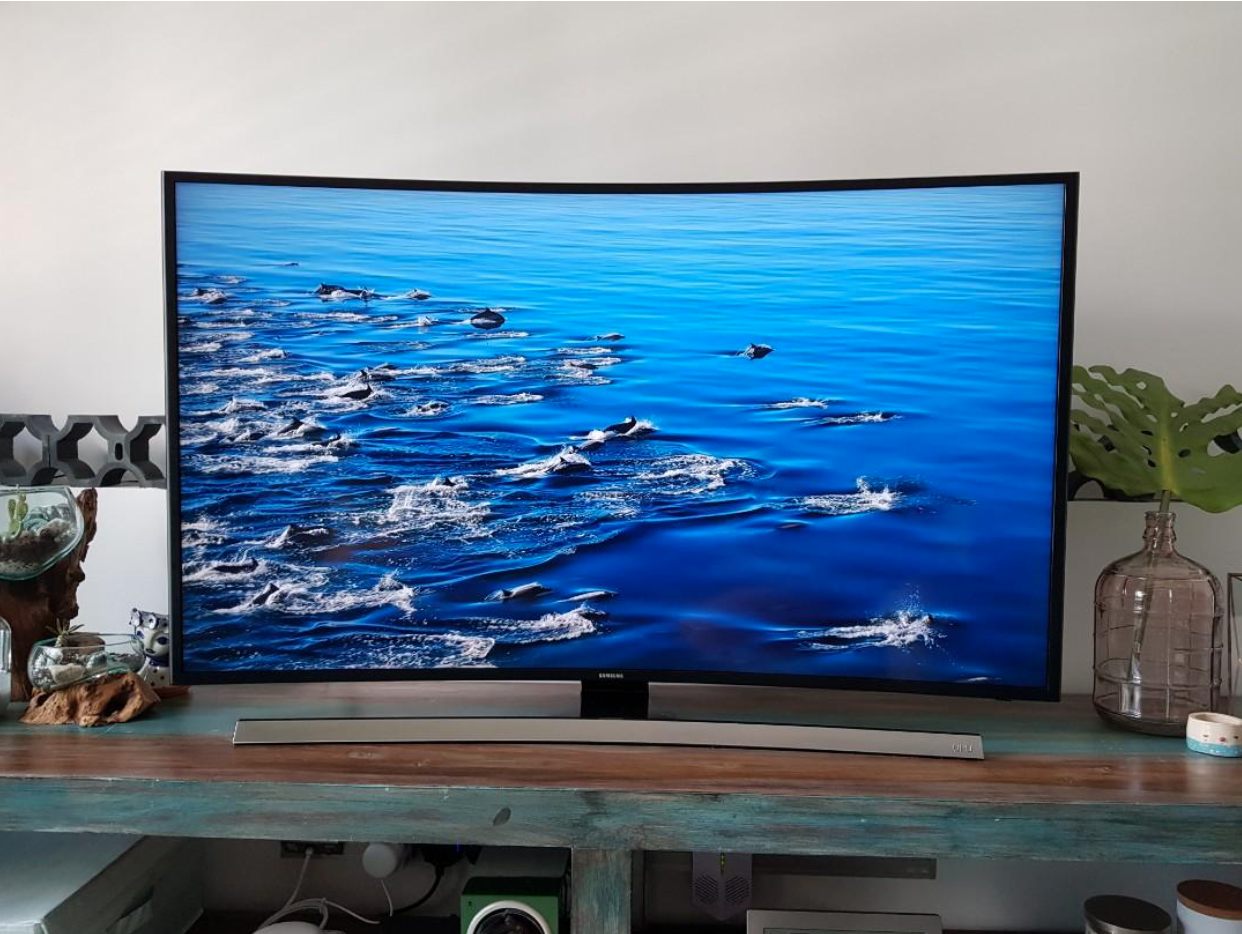 It comes with a 4K picture quality, which means you get amazing colors and a stunning display no matter what you play. You can clearly view the precise details on the screen for an overall phenomenal display.
The TV comes with a Samsung connect box, which lets you conveniently connect any other device with the TV. It also has a built-in Wi-Fi system, so you can easily use all your Samsung apps as well. It offers a great user interface and can be quickly set up. Besides the amazing display, the TV itself has a great frame and sleek look as well.
3. Samsung UA11059
Price: $152,000
With its huge screen, advanced features, and matching price tag, the Samsung UA11059 is primarily aimed at luxurious and premium TV enthusiasts. The TV has a 110-inch widescreen, which certainly isn't the biggest on this list but is impressive nonetheless.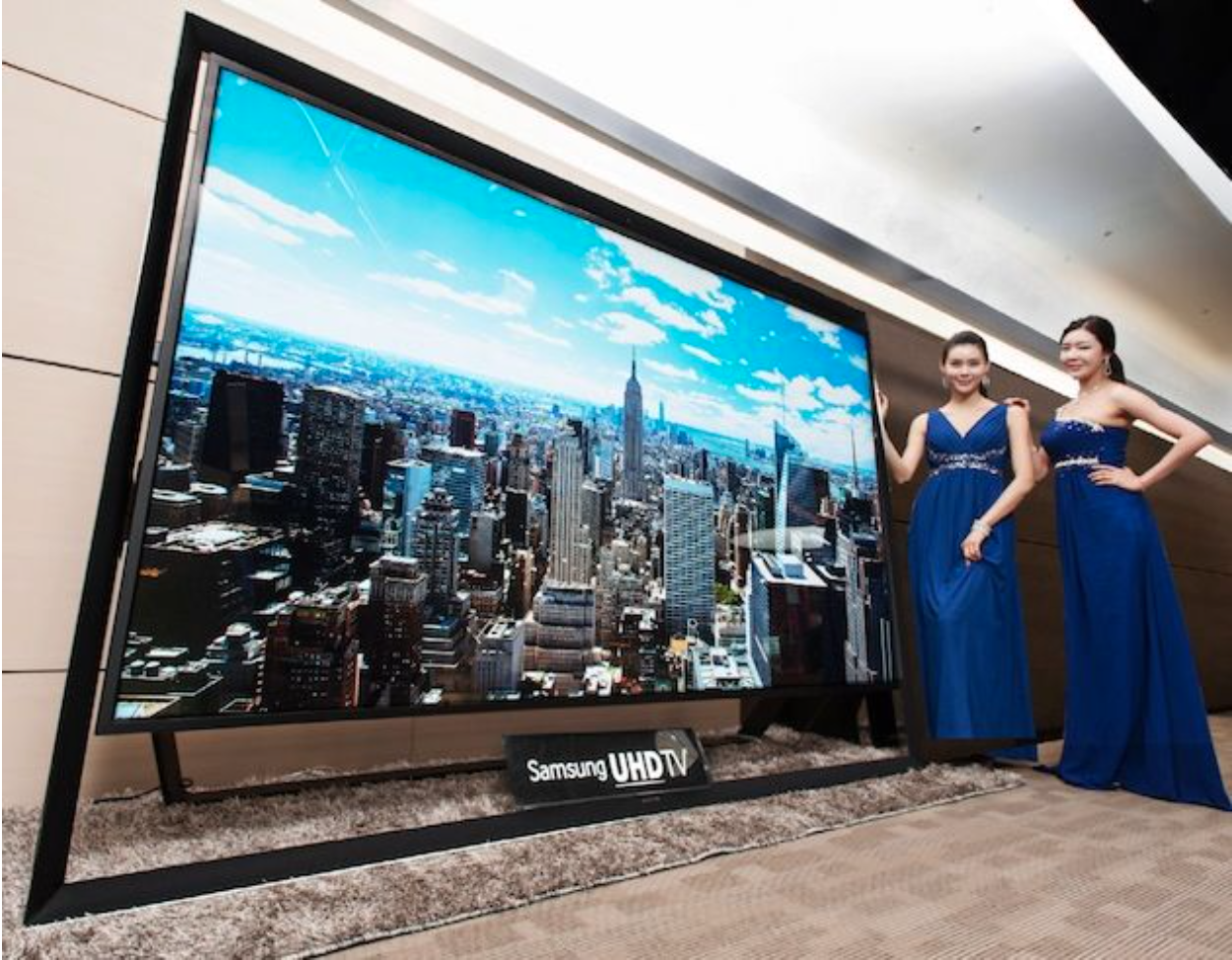 With state-of-the-art technology, this TV is a complete package. It has an ultra-high-definition display with bright colors and high-quality images, thanks to the high resolution of the screen. Moreover, it also has a great sound system with clear and crisp audio.
The TV has a beautiful frame which will attract attention even when the TV is turned off. Additionally, what makes this model so special is some of its extra features. For instance, the model comes with facial recognition technology and motion control as well, which will allow you to control the TV with just the movement of your hands.
Enhance your Smart TV experience with the VG-KBD2500 Wireless Keyboard. Accessing the internet with Smart Hub has never been easier. You can write social network messages and emails or enter web addresses quickly and easily with Bluetooth® 2.1.
4. Sharp LB-1085
Price: $160,000
If you are someone who watches the TV 24/7, you will want durability along with exceptional performance. This is where the Sharp LB-1085 comes in. This is not exactly a new model, but its features and high price have kept it among the world's most expensive TV sets.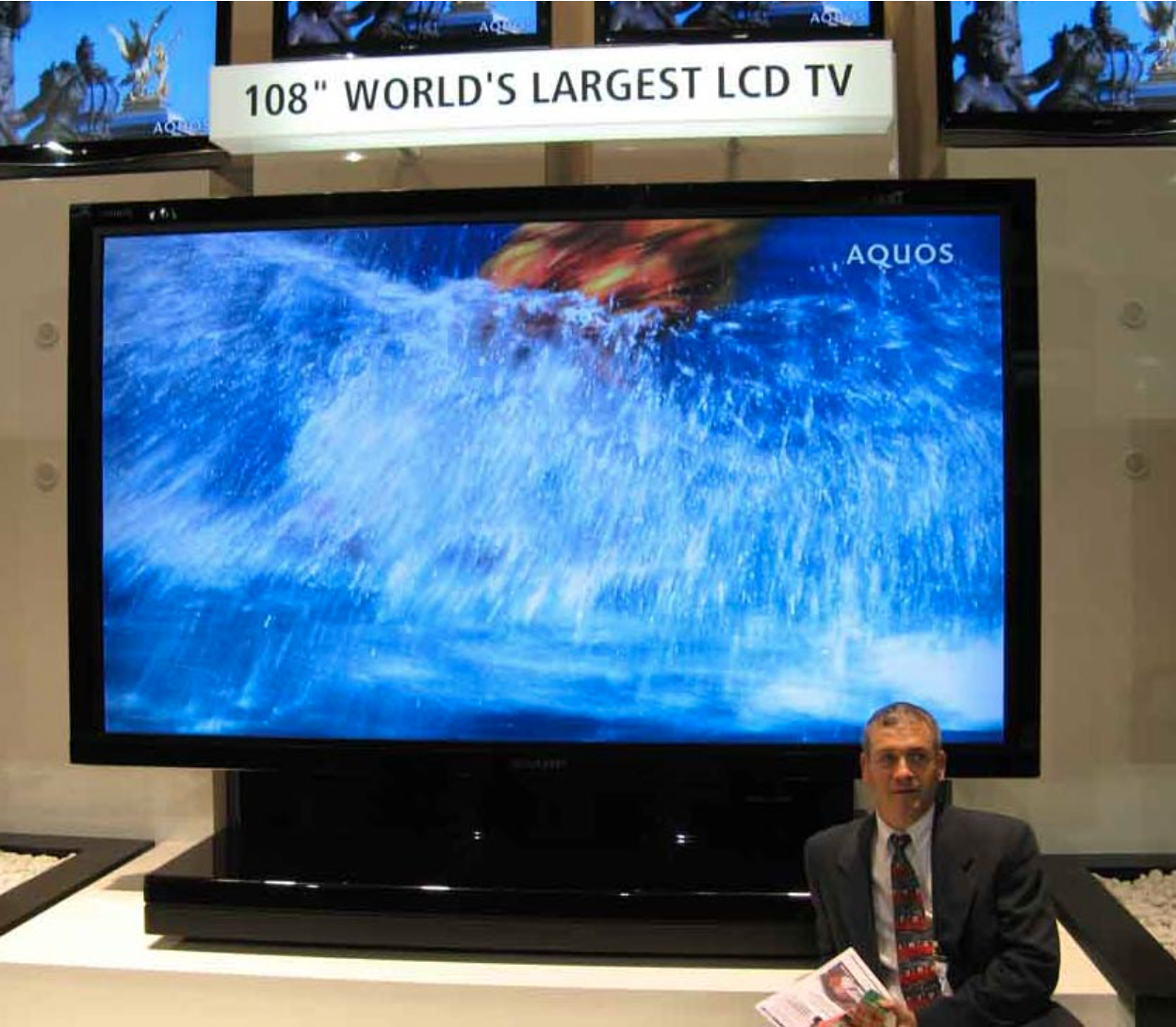 The TV comes with a 108-inch screen with high definition and sharp resolution. Its design consists of a low reflection technology that always delivers an exceptional display, regardless of the lighting conditions.
Even though the TV has a flat screen, it comes with a wide viewing angle which allows you to enjoy the display from any angle. Since this model was built for rugged use and high durability, it is often used in commercial spaces as well.
5. Samsung UN105S9B
Price: $260,000
Considering their popularity in the market, it should come as no surprise that there's yet another Samsung TV on the list.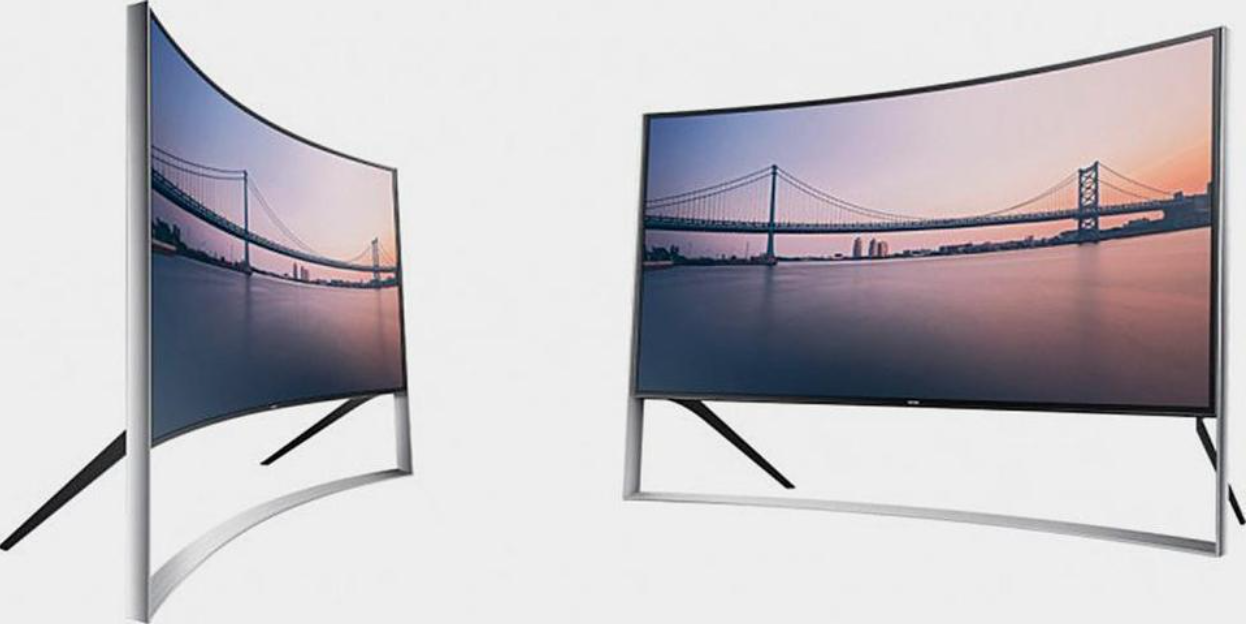 This time, it's their UN105S9B model. This model shares a lot of the same features as the UN105S9B, such as the 4K stunning screen display, high pixel resolution, bright colors and precise details, great sound quality, and Wi-Fi compatibility.
It also has the same 105-inch screen. However, what makes this model so special and one of the most expensive TV sets in the world is its bendability. It is considered to be the world's first bendable TV and you can easily make it a flat-screen when you want and then make it a curved screen whenever you want.
6. Panasonic TH-152UX1
Price: $500,000
Next on the list is Panasonic's enormous 152-inch plasma screen TV. To give you some context, this TV might actually stand taller than some people with a height of 5 feet and a length of 12 feet.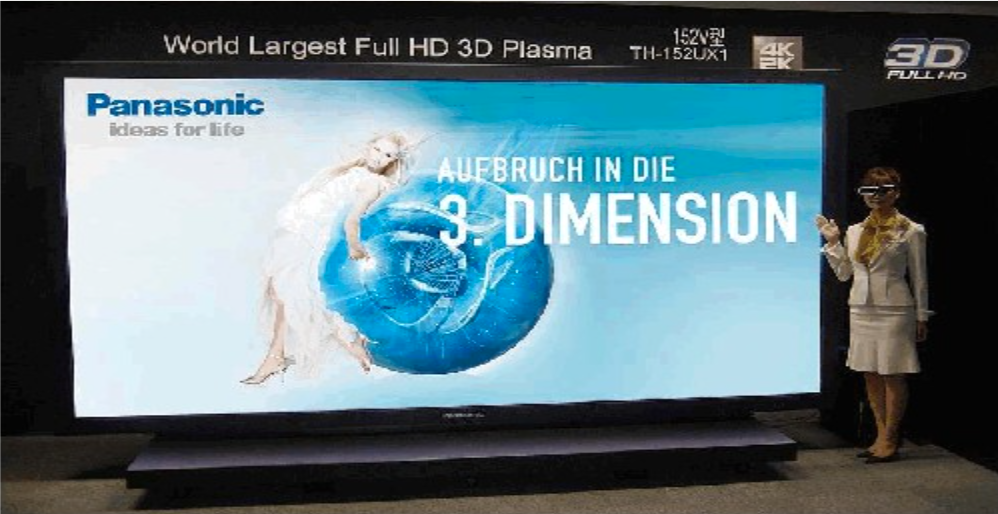 It also weighs just a little more than 500 kilograms, so be prepared to pay a few extra thousand dollars just to get this mammoth set up in your room.
With its bright plasma screen, this TV has an exceptional display and colors that are unrivaled. The bright screen produces high-quality images with a high resolution. The 4K and 3D display also help create smooth colors and rich textures all across the screen for a truly immersive experience.
7. C Seed 201
Price: $680,000
The C Seed 201 is one of the most expensive and unique TVs in the world. It is not your basic living room TV. Rather, it is an advanced and highly innovative outdoor TV. Designed by the Porsche Design Team in Germany, this outdoor TV has a 201-inch widescreen.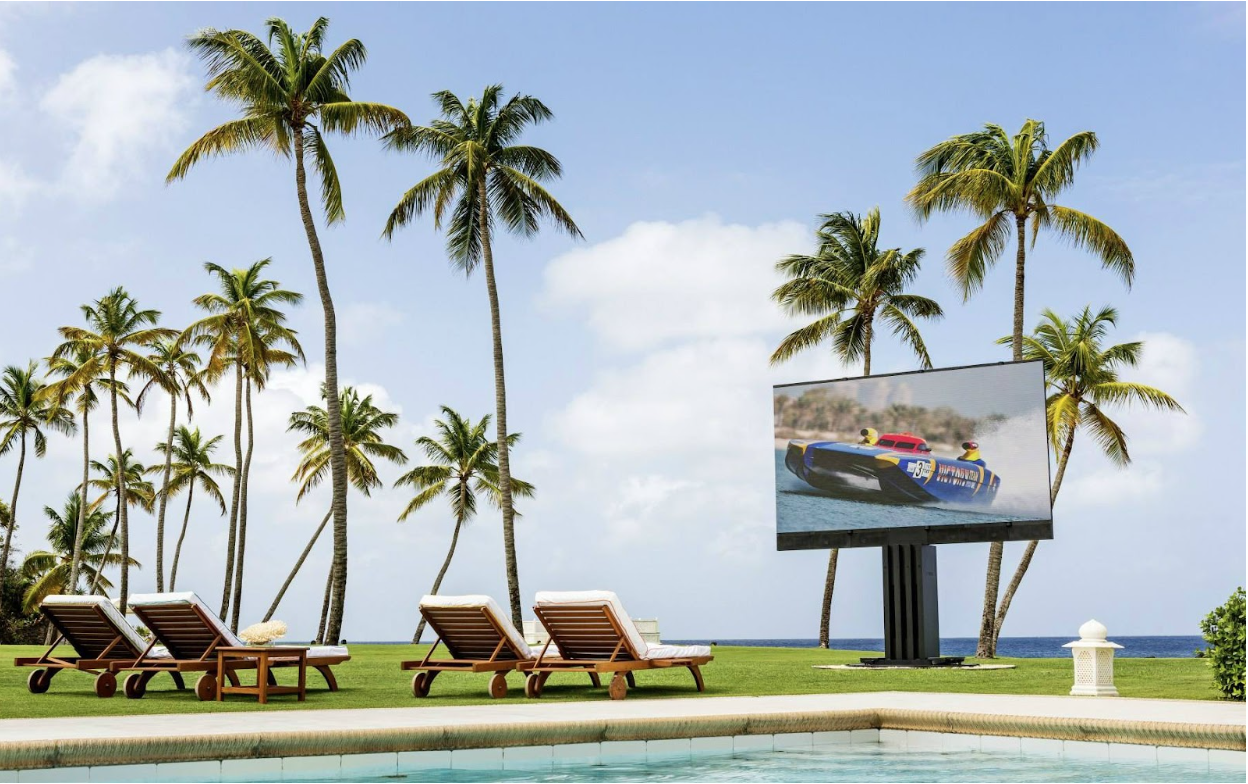 The TV is placed inside an underground storage casing. Once you press the button on the remote control, the TV smoothly rises from the ground and unfurls 7 LED panels. You can rotate the screen about 270 degrees and even control the height for the optimal viewing angle.
It comes with high-quality broadband speakers and sub-woofers for amazing sound as well. The C Seed 201 is also one of the brightest TVs in the world, with almost 3 million MicroLEDs that result in a powerful and clear display.
 The TV is so bright that you can even comfortably watch it under direct sunlight. It has a wireless remote and comes equipped with environmental sensors to protect it during harsh weather conditions.
8. The Titan Zeus
Price: $1.6 million
The Titan Zeus sounds quite impressive just by its name. However, when you look at its price tag and features, it makes sense why it is named so. If you thought 110 or 150-inch TVs were large, you would simply be blown away by this TV's 370-inch widescreen.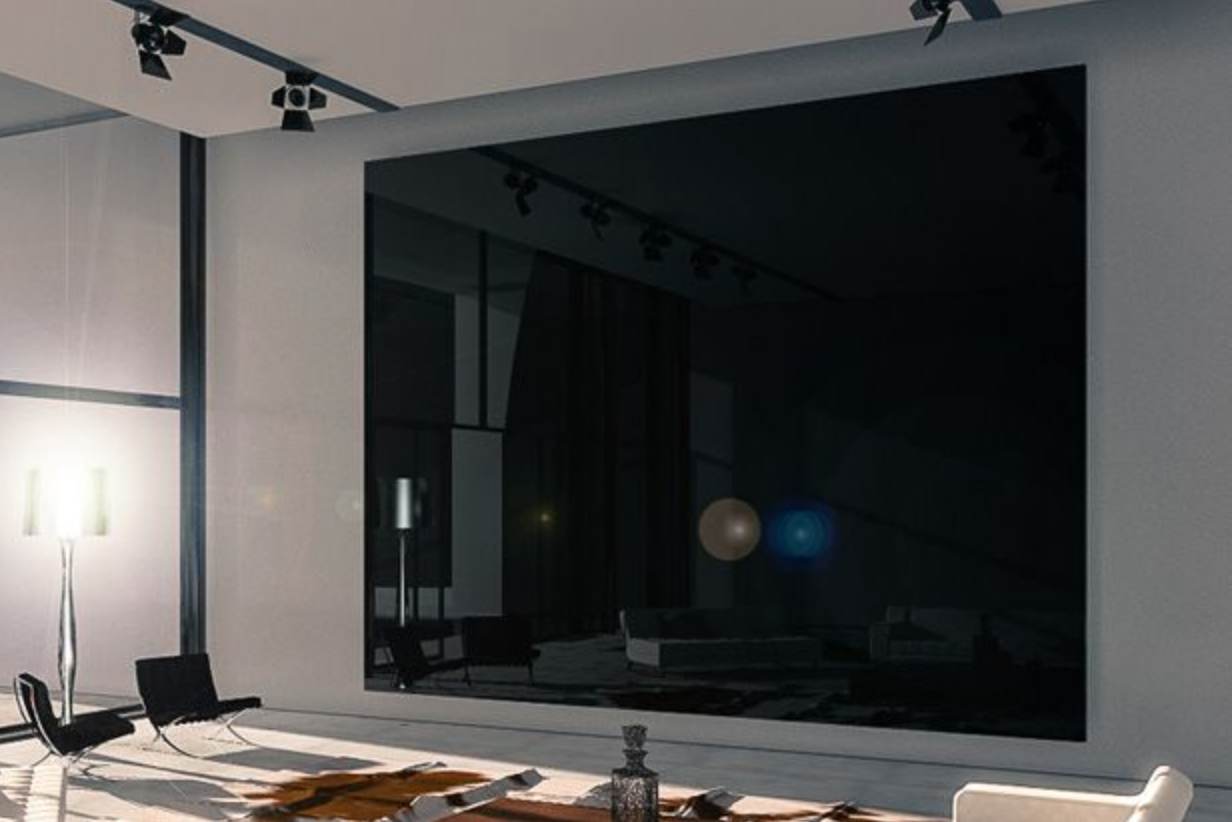 Filling up your entire living room wall, this TV is not only big in size but equals it in performance as well. With a 4K display, the screen can reproduce the brightest images with the best colors for an unmatched TV experience. Its features include motion tracking, a touch control system, and even a CGI aquarium option to turn your massive TV screen into a dynamic fish tank.
The TV weighs just under a ton, so if you think you can't place it inside your house, you have the option of placing it outside as well. However, that requires a few modifications, which can cost you a little extra.
9. Stuart Hughes Prestige HD Supreme Rose Gold Edition ( most expensive TV )
Price: $2.25 million
Taking the first position as the most expensive TV in the world is the Stuart Hughes Prestige HD Supreme Rose Gold Edition. This TV is a classic example of why bigger TVs are not always the best or the most expensive. Stuart Hughes is known for producing some of the most expensive TVs in the world, and one of them is this model with a mind-blowing price of $2.25 million.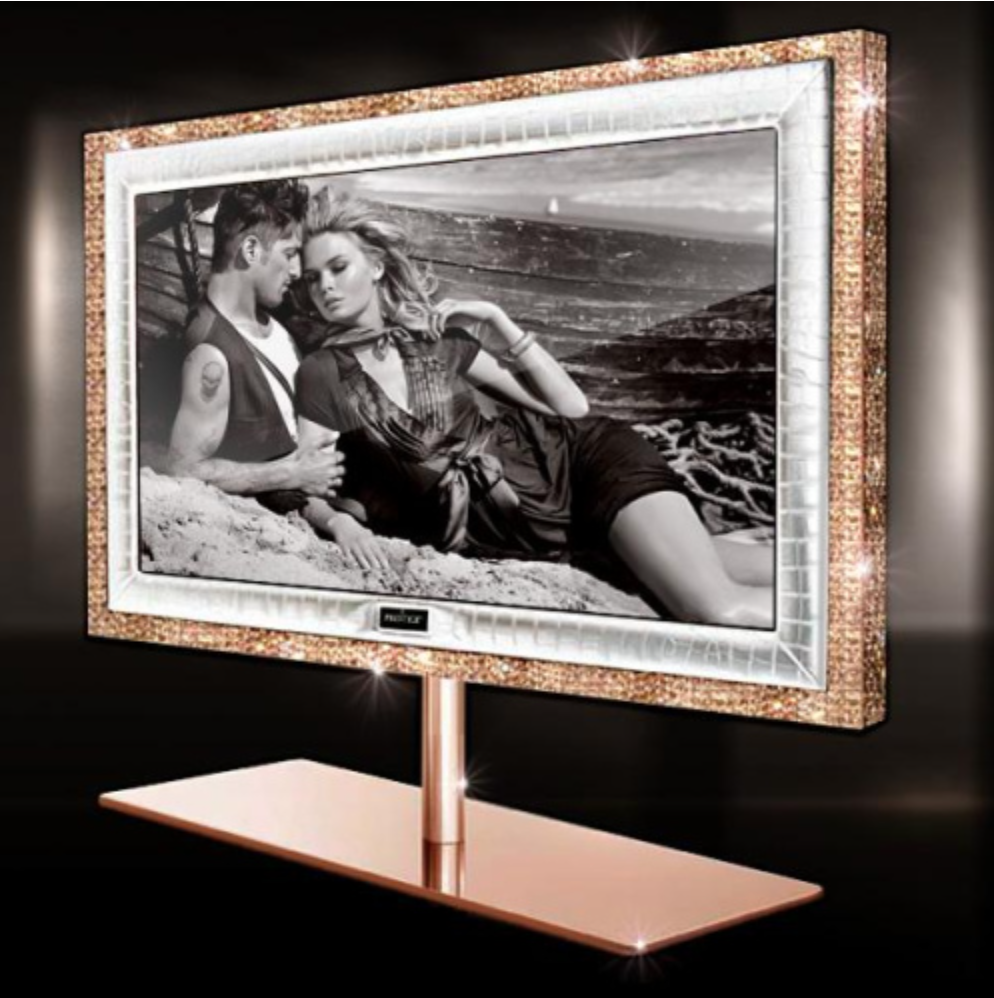 Compared to other TVs on this list, this Stuart Hughes model is quite small with a screen of just 55 inches. However, what sets it apart from the rest is the base and frame of the TV, which is entirely made from 28 kilos of 18 karats rose gold.
Moreover, it is also adorned with 72 diamonds and many other precious stones in the leftover space. The frame also features hand-stitched alligator skin around the inner bezel. Powered through Metz technology, the TV doesn't lack too far behind in performance either.
Final Thoughts
A good TV can completely transform your home theatre experience and make watching TV at home feel nothing less than a luxury. Not to mention the impact it will have on all your guests and those who visit your home. 
Therefore, if you were thinking of buying a new TV, this list offers some great options even if they are some of the most expensive TV sets in the world.