By now, we all know how important it is to back up our work and data. However, have you ever checked on how safe your backup is? Or where those backup files are stored? Do you know if they are safe enough from every kind of disaster?
As we continue to store our lives and most important documents online, it becomes increasingly important to make sure all of this data is secure. Even if you use a physical external hard drive to back up all of your important data, these devices are extremely vulnerable to theft, floods, house fires, and more. With this, what is the most reliable way of keeping your data backup safe and secure?
Today, the best option is to use an online backup service to safeguard your data. Online backup services automatically back up your important files and documents via a remote server. You just need to create an account with any of the online backup services and set up your details, and you are done. With these services, you don't need to worry about your important data because you can again restore your data in the event of any damage or theft of your devices.
There are a lot of online backup services that exist today, so it becomes really hard to choose one. Though some services are free, paid services offer more robust security and greater data allowances, which are required by many users. With more premium services, you can easily get many other benefits, like synchronizing your folders with your computer and generating links for your files so that you can share them with your friends.
So, let's check out the best online backup services and compare their features. This way, you can learn more about whether or not these services will fit your needs before opting for their premium packages.
9 Best Online Backup Services To Secure Data Efficiently
SpiderOak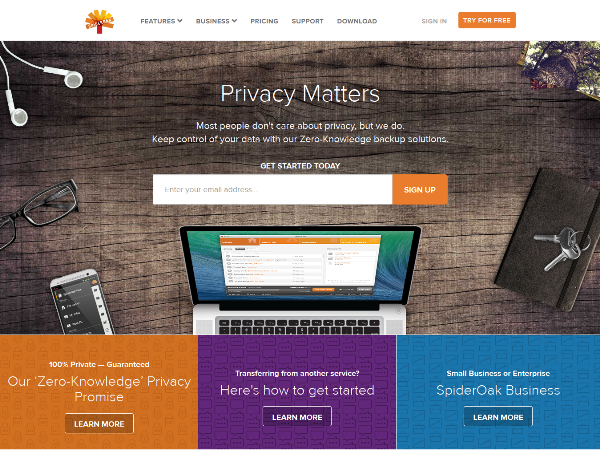 SpiderOak provides the ability to utilize cloud technologies while retaining users' precious right to privacy. The 'zero-knowledge' privacy environment ensures only you can see your data. No one else can gain access to your private data, not even the staff members themselves. This philosophy makes it impossible for anyone to betray your trust.
SpiderOak works across platforms and supports efficient online backups that synchronize across multiple devices. It creates an easy way to sync data between your phones, laptops, and tablets. You can drag and drop files or folders into your SpiderOak Hive folder, or—for greater control—select specific folders to sync across all your devices. This service gives you 2GB of space for free. It's a very good and reliable service that also protects your data.
Price: starts at $69 per year
CrashP

lan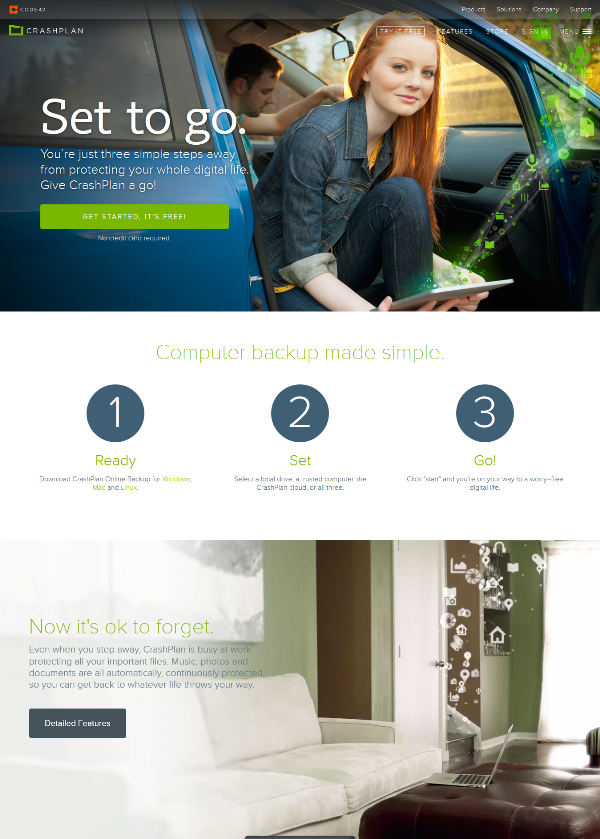 No matter whether you are working overtime or not, CrashPlan silently secures all your recent files and helps you to get the complete backup of all your data at a single destination. CrashPlan is a user-friendly data backup tool for Windows, but it also works very comfortably with Mac computers.
CrashPlan enables you to make a backup of any file, folder, or even your entire whole drive. It also allows you to get access to your data on your mobile device. The CrashPlan Central cloud keeps your deleted files forever (unless you tell them not to do so). So no matter how much time passes after you put a file in the trash, you can dig it out whenever you want.
In addition, with CrashPlan, it's easy to go back in time to a precise version of a file or folder. What's more, there's no limit to how many versions you can back up to CrashPlan Central.
Price: starts at $10 per year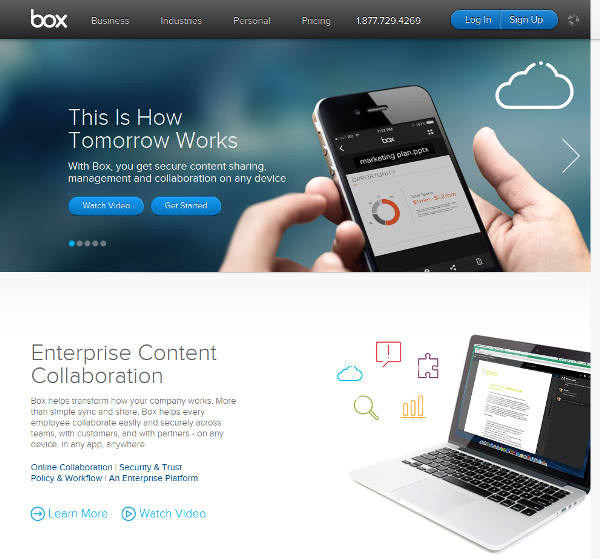 Box is a cloud platform that helps you securely store, share, and manage all your company's files. Whether you need to secure confidential business information, develop a custom mobile application, or simplify paper-based office processes, Box can help you do more with your content.
Box manages your data in a very smart way. You can add, view, and edit your files in the online view. This service also enables you to share your file and folders in a secure way.
Price: starts at $15 per month
Carbonite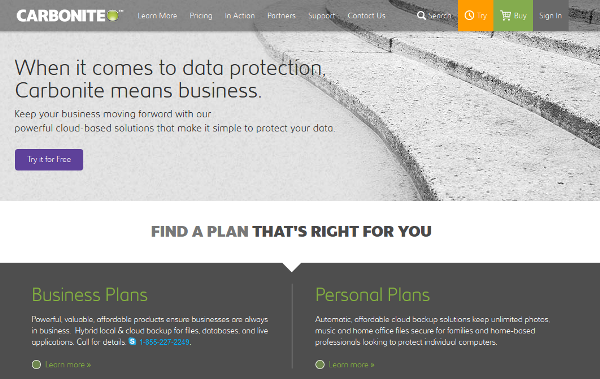 If you are looking for the best online backup service that you can use and forget about it, then Carbonite might be your first choice. It automatically backs up all your files and folders without any issue, and you don't need to worry about the space your data takes up because it allows unlimited data backup.
Carbonite allows you to make a backup from external hard drives too. It automatically backs up documents, music, emails, and other files. It runs in the background uploading your data to Carbonite, while you are working on your PC.
With more than more than 1.5 million customers, including 75,000 small businesses, it is one of the best online backup services you can trust. Further ti is one of the best easy-to-use cloud backup solutions.
Carbonite keeps small businesses and home offices running smoothly. It offers a comprehensive suite of affordable services for data protection, recovery, and anytime, anywhere accessibility.
Price: starts at $49.99 per year
Back B
laze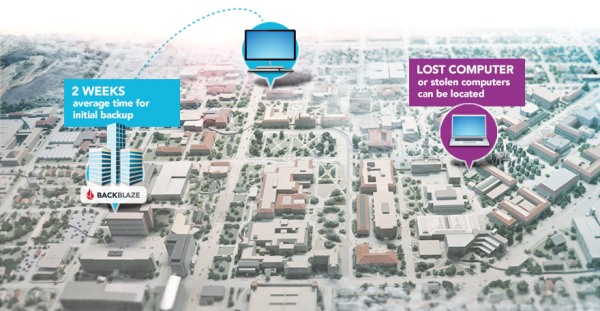 Back Blaze has a very easy set up to secure your data, and it offers unlimited storage to users. However, it can only accept files smaller than 4GB in size. It can back up almost everything, and if you lose data for any reason, you don't need to worry about it because Back blaze is there with a backup of your data on the cloud. You can start by taking advantage of the free 15-day trial without any Credit Card.
Price: starts at $70 per year
Acronis True Image Online
Acronis True Image Online for PC works with both local and cloud backup. It saves your entire system as well as single files and can bring you back in time. Anytime.
Choose where, when, and how to back up your precious data. You can use external drives, cloud backups, or any NAS devices. This service helps you to set up your own backup schedule to save changes constantly as you work. It helps to restore your data in a snap, or even move your entire system to and from any PC. It doesn't matter which PC you use or how you use it, this service will back up all of your data.
Price: starts at £55.99 per year
IDrive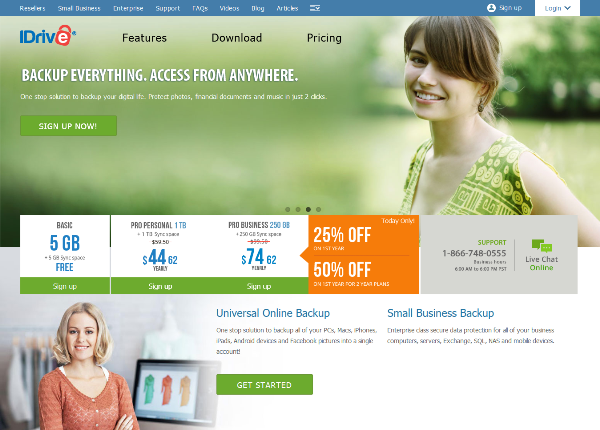 IDrive gives you 5GB of free online space to store your important files. It allows you to connect unlimited computers to a single account. It works smoothly on PCs, iPhones, iPads, and Android devices with a single account. This service gives you more control over your data. You can get quick backup and retrieval of your data up to 3TB in less than a week via physical storage shipment, ensuring no bandwidth usage.
Price: paid options start at $79.50 per year
ADrive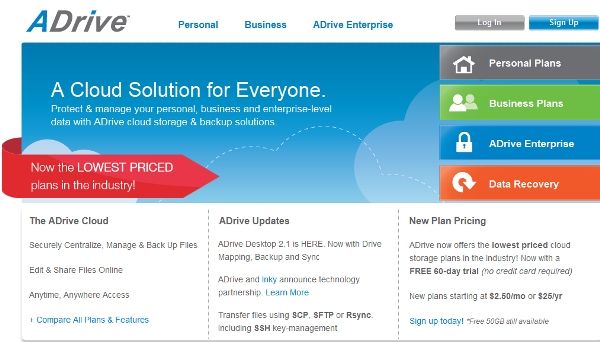 ADrive is also one of the better options to choose from when you are looking for the best online backup services. While the launch of their lowest price of $25 for up to 100GB is impressive, ADrive offers an even better option for everyone with a 60-day free trail period.
ADrive enables you to secure and access your data anytime and anywhere. It also has Android and Apple iOS mobile apps. It allows you to set a password to protect your files while sharing them. A conventional file-sharing option creates a link to download your data for anyone you want to share your data with.
Price: starts at $25 per year
Live Drive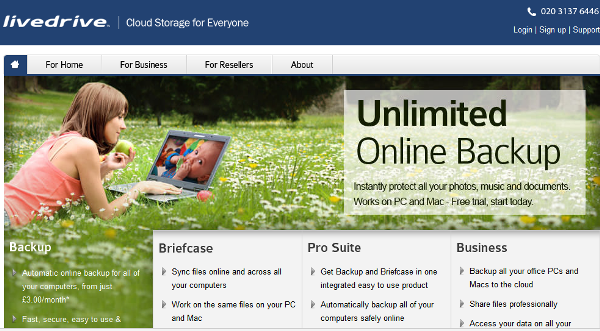 LiveDrive is the fastest-growing and most loved cloud storage and online backup company on the web today. Livedrive offers a full range of services allowing our products to grow with your needs. Back up your computer, sync files across your devices, access your files from the web, and more. No other provider offers such a complete range of services – see their full range of home and business products.
Price: starts at $107.88 per year
All of the above mentioned online backup services have different features with a different price plan, so please check and compare them before making any final decision. Nonetheless, all of the companies offer exceptional services that will keep you data secure.