Those who use social media to build a brand know that managing those accounts can be time-consuming. Streamlining your social media management doesn't have to be, though. All you have to do is schedule your posts.
One of the most popular ways to do this is with Planoly, and we are going to take a look at everything you need to know about this app.
What is Planoly and How Does it Work?
Features of the App
Cost of Planoly
Is it Safe?
Why is it Good for Instagram?
Why is it Good for Pinterest?
Auto-Posting to Instagram – How to Set it Up
Pros of Planoly
Cons of Planoly
Tips for Social Media Strategies on Pinterest and Instagram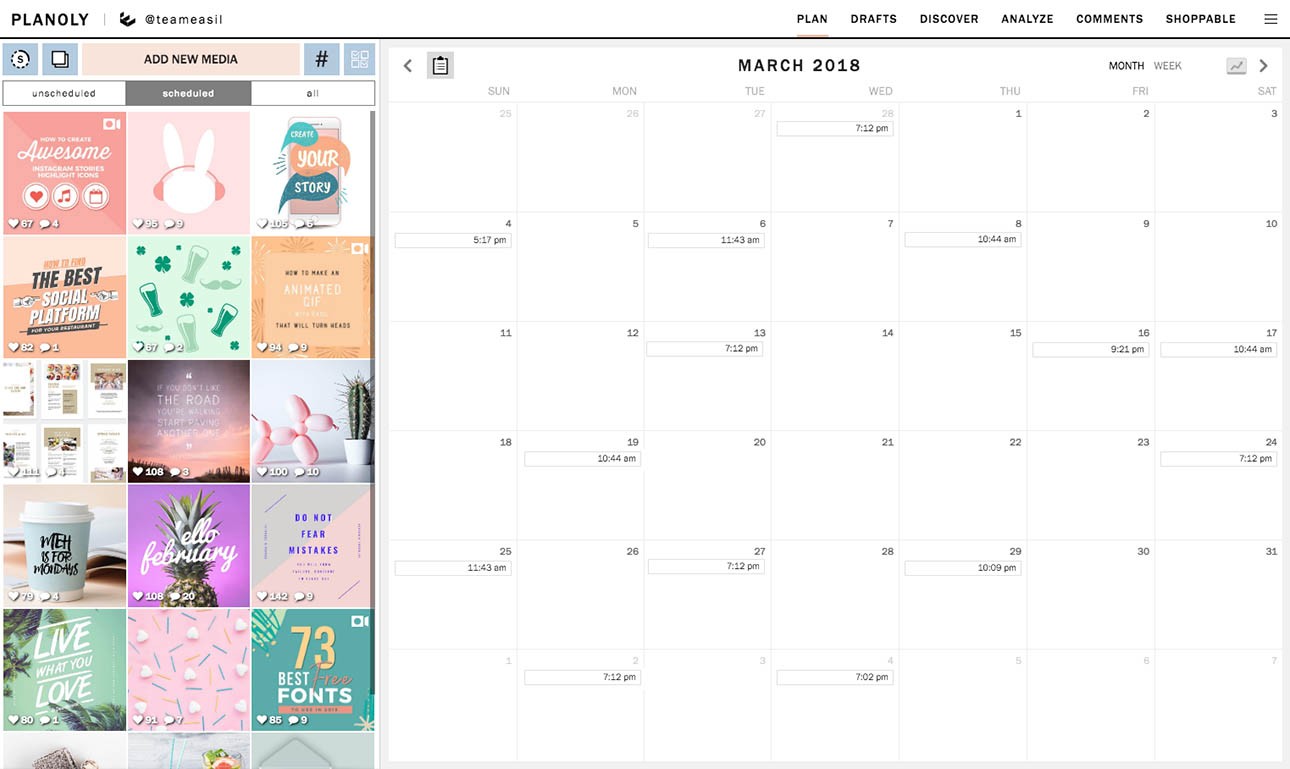 What is Planoly and How Does it Work?
If you're looking for a scheduling program for either Instagram or Pinterest, then Planoly might be a name you have heard of.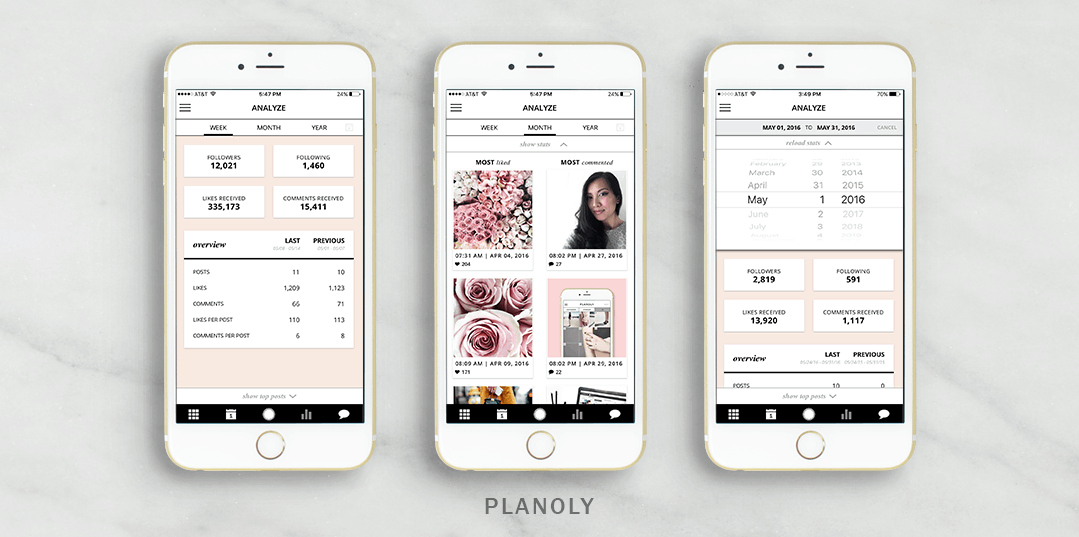 This app allows you to plan out your grid for visual branding and cohesiveness. It is outfitted with a lot of features that will be handy in developing your brand and building your business.
Instagram has a love-hate relationship with third-party apps, but this app has been approved to auto-publish.
It uses analytics to help these content creators and entrepreneurs find a way to leverage the platform to market their services or products.
Make Your Brand Image Stand Out
Having the ability to curate your feed to match your business image will help you deliver the content that your followers or clients are looking for.
It is a way to keep your brand on target, and with the ability to analyze the data, you can make course corrections when needed.
Features of the App
Many features come with the app, but for us, there are three main ones that we find to be the most useful when it comes to Pinterest or Instagram.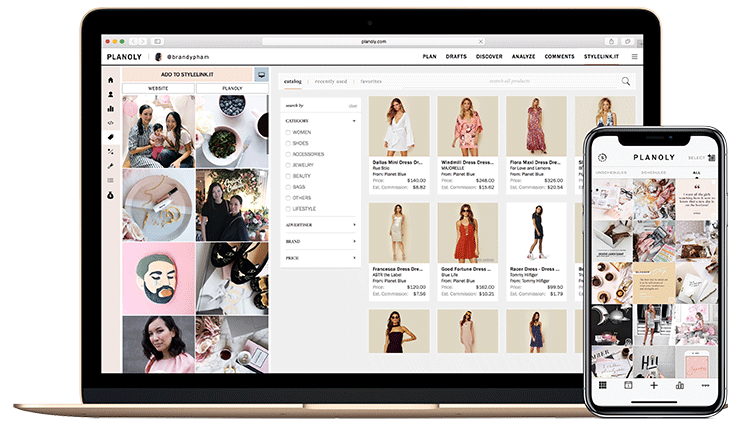 The first is the ability to plan and automatically post your content. Once the image or video is good to go, set up your post and hashtags and schedule your post.
The good thing about that feature is that it is available for stories, as well, which is a driving factor in getting more organic growth.
Stories are one of the features that Instagram gives a lot of weight to, so you have to make sure you are using them regularly.
The Analytics Dashboard
You can look at metrics for both your Pinterest and Instagram accounts.
This includes followers, likes, comments, and engagement. That will give you an edge in knowing what works and what doesn't.
Cost of Planoly
There is a free tier that gives you 30 scheduled posts every 30 days.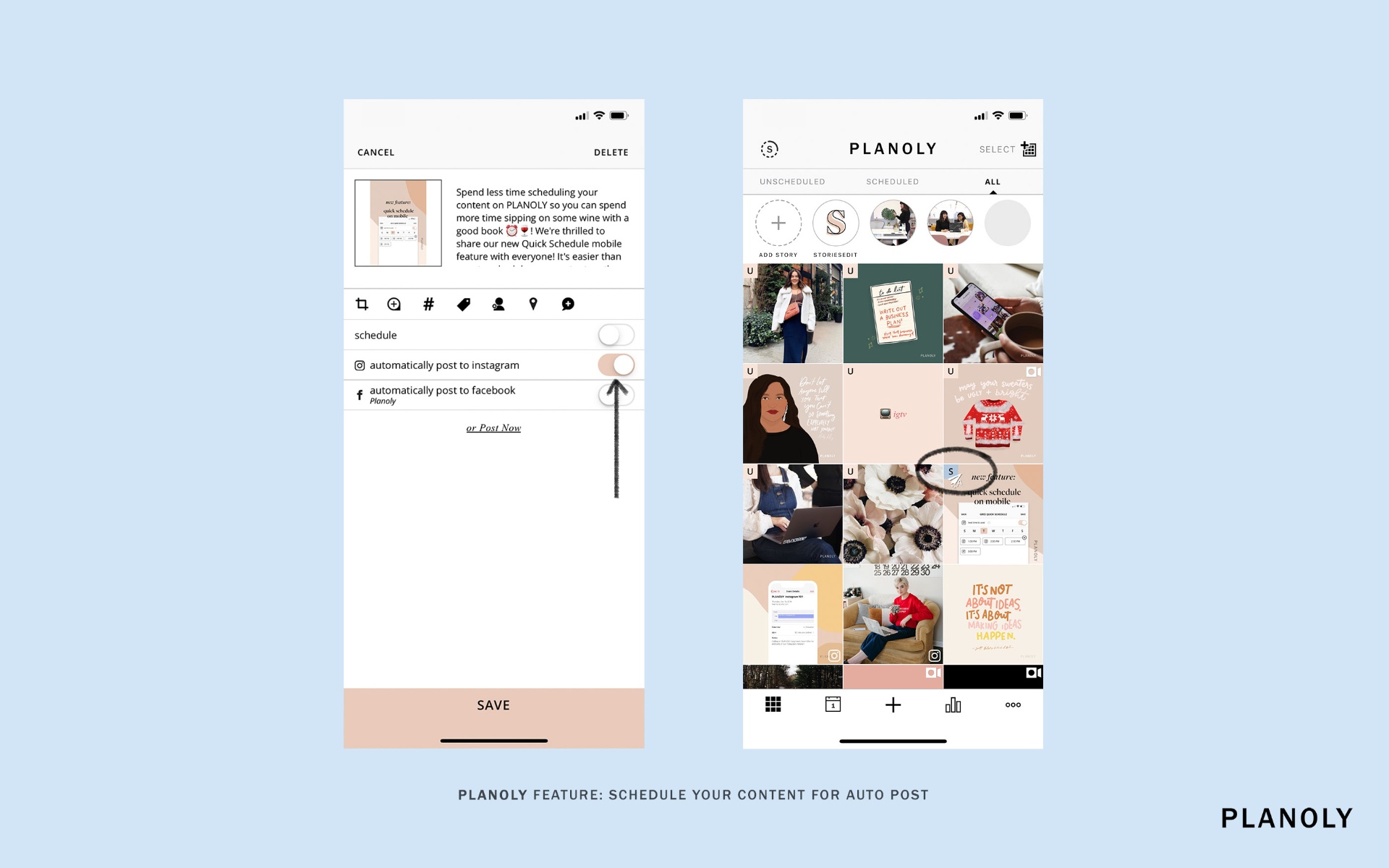 It has some limits on metrics that you can track, but for a small business or someone just starting out, it is a good start.
The next tier is the Sole Creator tier, which costs $9 a month or $63 annually. You get unlimited posts and the ability to track the comments of the last 15 posts on 2 social media profiles.
Next comes the Duo tier, which will cost $15 a month. This tier allows for two users along with the previous tier features.
The Custom Tier
This option comes with a lot of customizable features, such as social profiles and users.
With that comes all the features of the previous tiers.
This one is best for a business with multiple social media accounts and people managing them.
Is it Safe?
Planoly states that you are responsible for keeping your user information safe from prying eyes, but they do have a system that protects things from their end, as well.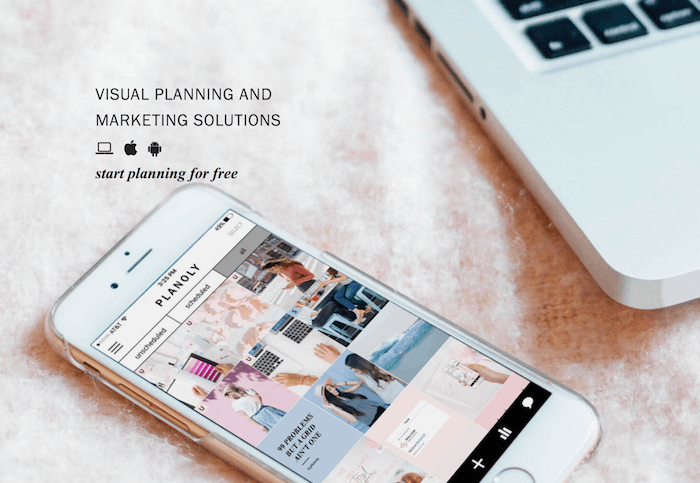 In regards to being safe to post to Instagram, this app is very safe.
Many other third-party apps have been scrutinized when it comes to hurting user's reach, as well as being flagged by Instagram.
Planoly has partnered with Instagram, which takes away that worry. As for Pinterest, it is better to always be safe.
Don't Worry about Your Information
If you're ready to download the app, you will head to your smart device's store and find the app there.
With an Android, you will go to the Google Play Store, and for iOS users, will head over to the Apple App Store.
For your desktop, you can also sign up at the Planoly website.
Why is it Good for Instagram?
The app was designed to build your grid, which is important to your brand, and the grid visualization is one of the reasons it works well with Instagram.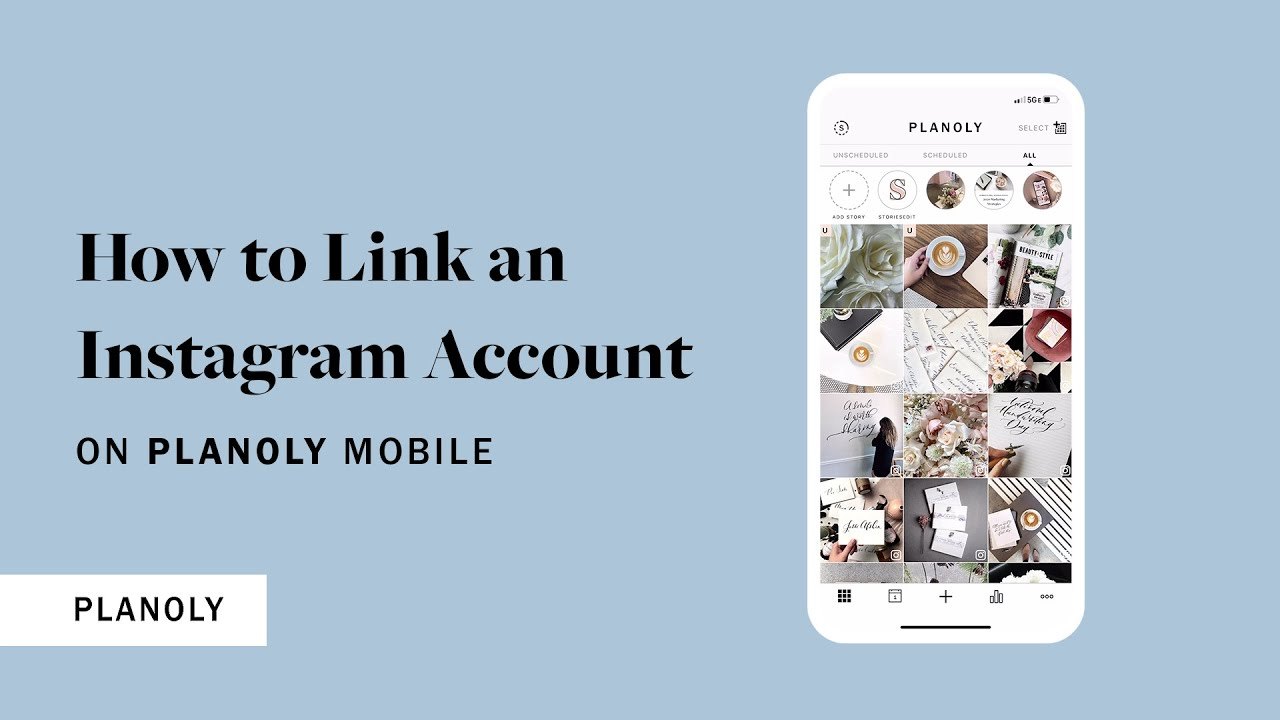 Creating posts and making sure they fit in with your page is the most valuable commodity anyone has.
Another reason why it is great for Instagram is the hashtag features. You can see hashtags in groups, which allows you to apply them to certain posts.
This means you don't have to sit there and type out all the hashtags every time.
Track the Number of Hashtags
This feature helps you utilize all 30 hashtags that you are allotted.
Also, the drag and drop use will help speed up the process of content planning, and that is a good thing.
After all, hashtags are one of the tools that help get your content out to new faces.
Why is it Good for Pinterest?
Pinterest is a great place to get more reach when it comes to a lot of things, especially written pieces like blogs or eBooks.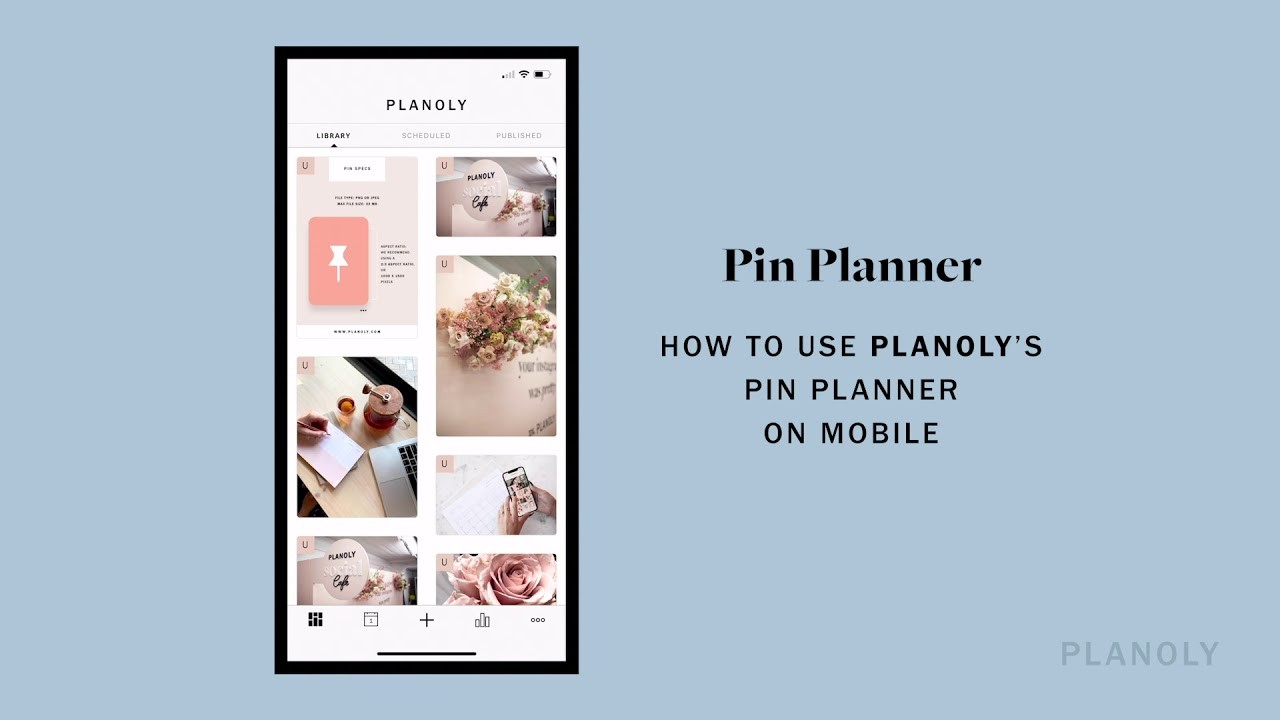 Scheduling your pins to coincide with the release of a new blog can be beneficial to the success of that piece.
There are a couple of features that make this a great option for scheduling your pins.
First is the fact that you can schedule pins that are not published yet. Also, you can schedule more than two weeks of pins, unlike other planning apps.
What Else?
The other thing that helps save even more time is the ability to schedule one pin to multiple boards at the same time.
Anything that takes another task off your plate is great for making sure your business is as streamlined as possible, and these features ensure you get your Pinterest game on point.
Auto-Posting to Instagram – How to Set it Up
Auto-posting can only be done with a business or creator profile. You will also have to have a Facebook page, as Instagram is owned by Facebook.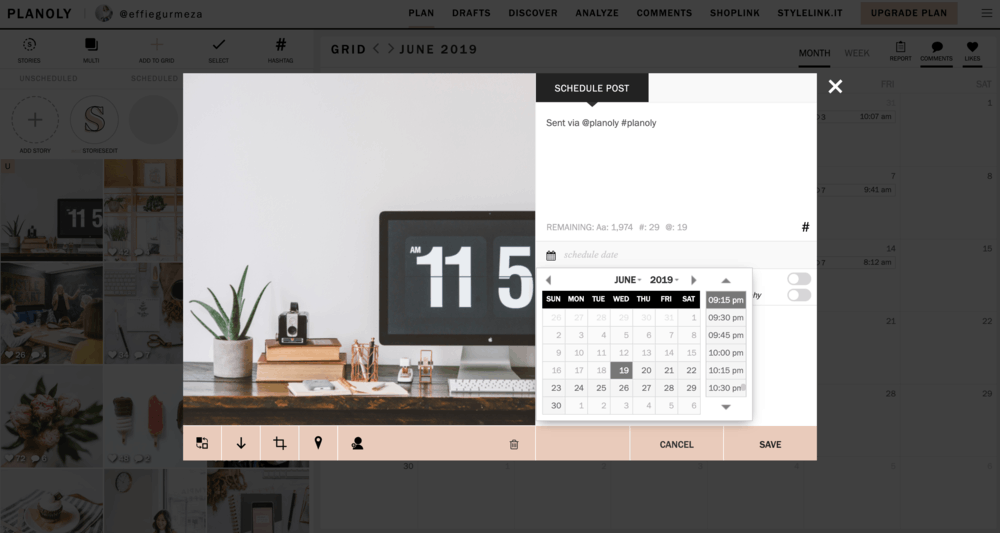 If you don't have a business or creator profile, changing your personal profile is as simple as switching accounts.
Just remember that your account has to be public to do that. Then, to set up auto-posting, you will need to go to "settings" and choose the option that says "my profile".
A dropdown will appear, and you will then see "choose managed accounts". Choose the account you want to grant access to and then follow the prompts.
Auto-Post
Choose "auto-post", and it will ask you which account you want to enable this feature for.
Then you will see a switch to enable direct Instagram publishing, and you will be set.
Pros of Planoly
The most obvious advantage to using Planoly for your Pinterest and Instagram scheduling is that it is automated.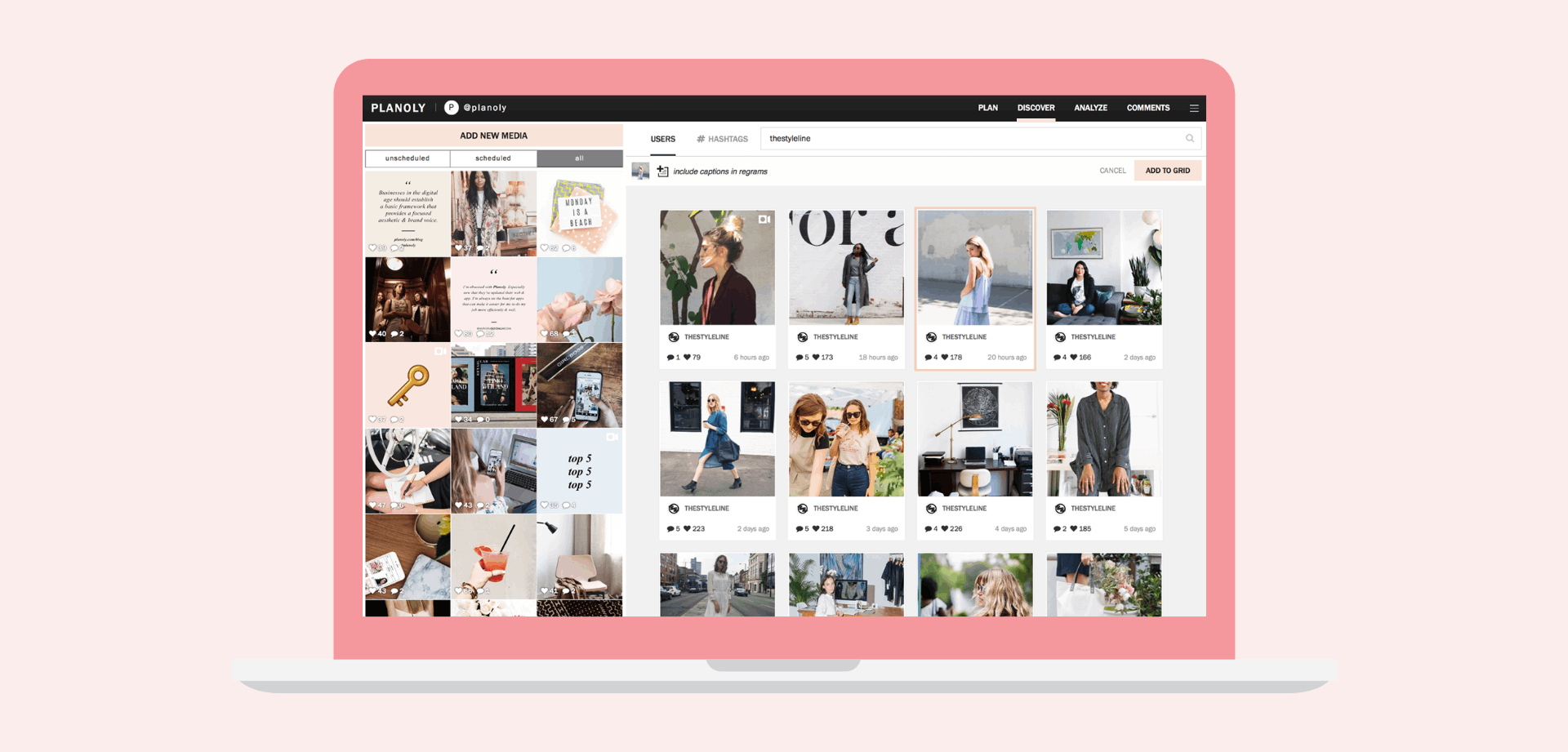 This means you can batch posts and pins and give yourself time down the road, which gives you more time to spend on engaging and building your brand.
The multiple plans are also a great asset. Not only is there a comprehensive free plan, but as your business grows, you will be able to change plans to meet your needs.
You can also just stay with the free plan to supplement your annual posts and pins. The free plan has everything most small users would need.
Better Scheduling Options
Unlike most of the programs for scheduling Pinterest pins, Planoly offers you more than two weeks for scheduling your posts.
With Planoly, you can schedule much further out, which will lighten the load of things you have to do.
Cons of Planoly
Most people may think that having to have a business account with Instagram is a disadvantage.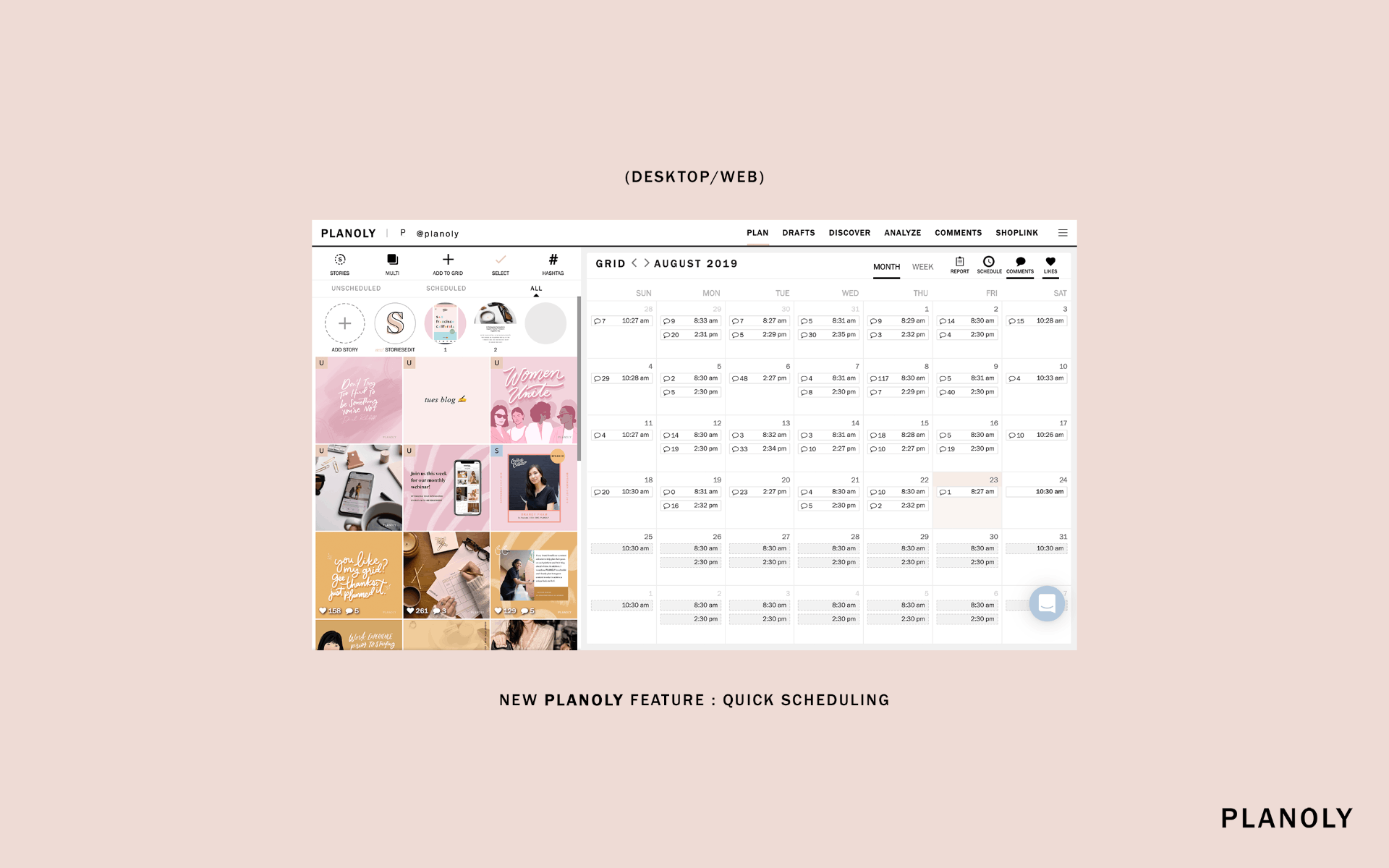 Though it might seem that way, if you are looking to be successful as a business, influencer, or solo entrepreneur, then this is a small thing.
Even though you do get some analytics with the free version, they are nowhere near as comprehensive as the paid plans.
This will limit your ability to measure your metrics and may require you to find other tools to analyze your engagement and reach.
The Big One
No matter what you do, there will be a branded hashtag attached to your post.
A Planoly hashtag will appear in your hashtag block.
This could be annoying for some, seeing as how everything on both their Instagram feed and Pinterest boards is thoughtfully designed.
Tips for Social Media Strategies on Pinterest and Instagram
If you are looking at incorporating Planoly into your social media use, then you are probably building strategies for these social media platforms.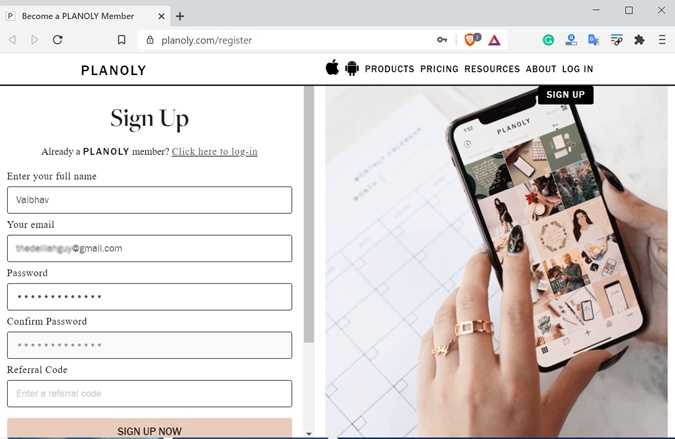 If that is the case, we wanted to give you a few tips that might help you with this process.
For both Instagram and Pinterest, the first tip we have is to make sure you know your audience and the content that works best on each platform.
This will help you when targeting the way those users like to enjoy their content. For example, Stories and Reels are big right now, so you want to focus on captivating videos on Instagram.
Be Creative
You need to be creative within that medium. Both platforms are visual, so you want to make sure that you use your brand guides to create engaging and visually appealing content.
Summary
Planoly is a social media scheduling program that is designed for both Instagram and Pinterest.
Setting up posts and pins weeks in advance is a powerful tool that you can use to build your brand and business. That is why many people have incorporated the app into their social media planning.