YouTube is one of the best video sharing website which allows you to upload, view and share videos. You can easily watch any video without registering the website, but if you want to upload any video then you have to register yourself, which can be easily synchronized with your Google account too. Most of the videos uploaded on the YouTube are from the individuals itself, but a lot media and other official channels are there to share their content too.
YouTube is considered as one of the biggest sites for video sharing where you can find videos from part of the world and also in any language uploaded by different individuals, media sectors, or official accounts of any music company. You can easily create your own playlist according to your taste and I personally use YouTube many times a day to browser my favorite video songs. I have also found that there are a lot of songs available who are personally created by users and they aren't available in any official album or site. Sometimes it may be possible that you want any video song into MP3 format, so that you can easily play it later on your own device without browsing the site. At that time you need to have an MP3 converter which can convert the YouTube videos to MP3. So, if you like any song on YouTube and download it either in video format or convert it into an MP3 format. We are going to share some of the best ways to convert YouTube videos to MP3.
Want to download YouTube videos? Use this Premium tool now on sale!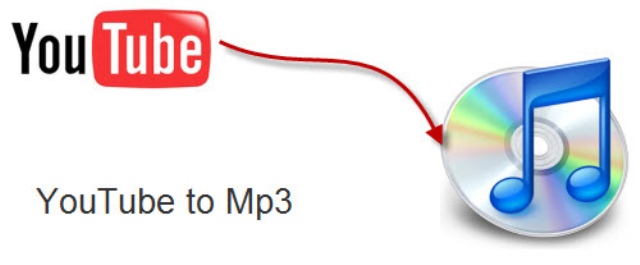 10 Best Ways to Convert YouTube Videos to MP3:
The best software if you have a lot of youtube converting to do! And you get the best audio quality. A bit pricy but we'll worth the time you are saving! Click here to download free version.
It's one of the best sites I have ever known for converting YouTube videos to MP3 and it's in german. Its a free online service that allowed users to convert video to mp3. And for using this service you don't even need to register yourself with the site. All you need is the URL of a song which you want to convert.
This site allowed you to download YouTube videos and audio from non-copyrighted video clips on video sites. Here also you need to enter the URL of the song in the box provided to you and then click on the download.
Here users can download their video in MP3 format. It supports YouTube, Dailymotion, Vevo and clipfish. This site not only allowed you to convert your favorite video into mp3 but also allowed users to search their favorite video.
This is another simple but an organized way to convert a YouTube video in MP3 audio file. On the home page of the site, you can see a box where you need to enter the URL of the video you want to convert.
This site has a beautiful interface. It allowed you to convert YouTube videos into MP3, AAC, MP4 and many more other formats. It's a free online media conversion application where you can convert video from your favorite sites.
Its an online application that enables users to convert YouTube video into mp3 audio. This is a free service and users don't require to sign for using this service.
This site supports video conversion from all popular sites like YouTube, soundcloud, Facebook, VK, Vimeo, Metacafe, AOL and Instagram. The downloading procedure is almost same just like other sites stated above.
This service is compatible to work with any device. Here you need to enter the URL of the video and then click on "download MP3". Here you can download mp3 in three different qualities.
It's very simple and fast way to convert and download audio file from YouTube and soundcloud. It grabs mp3 directly from the source file. And it uses a lightning speed process and assure you zero loss in audio quality.
This site comes with a very friendly interface. You just need to paste the URL of your video and click on "convert to mp3".
This site is another Youtube mp3 converter. It has a very nice and easy to use interface that's pleasing to the eye. Put the video url into the text box and hit the convert button. Download the mp3 or trim the MP3 down to the specific length then download.
Premium Section
Have a lot of different format converting and right now you can get the Elite for $29 (instead of $99). I would probably go for the VIP Video Converter for $18 though….
Converts between over 200 formats, of course youtube included. If you want to convert more than just youtube, this is probably the way to go!