In a time when digital communication is crucial, messaging apps have become central to our daily interactions. This guide takes you through the seven leading messaging apps revolutionizing how we connect and communicate.
Whether you're looking for security, advanced features, or the latest trends in messaging technology, this guide provides the insights to enhance your messaging experience.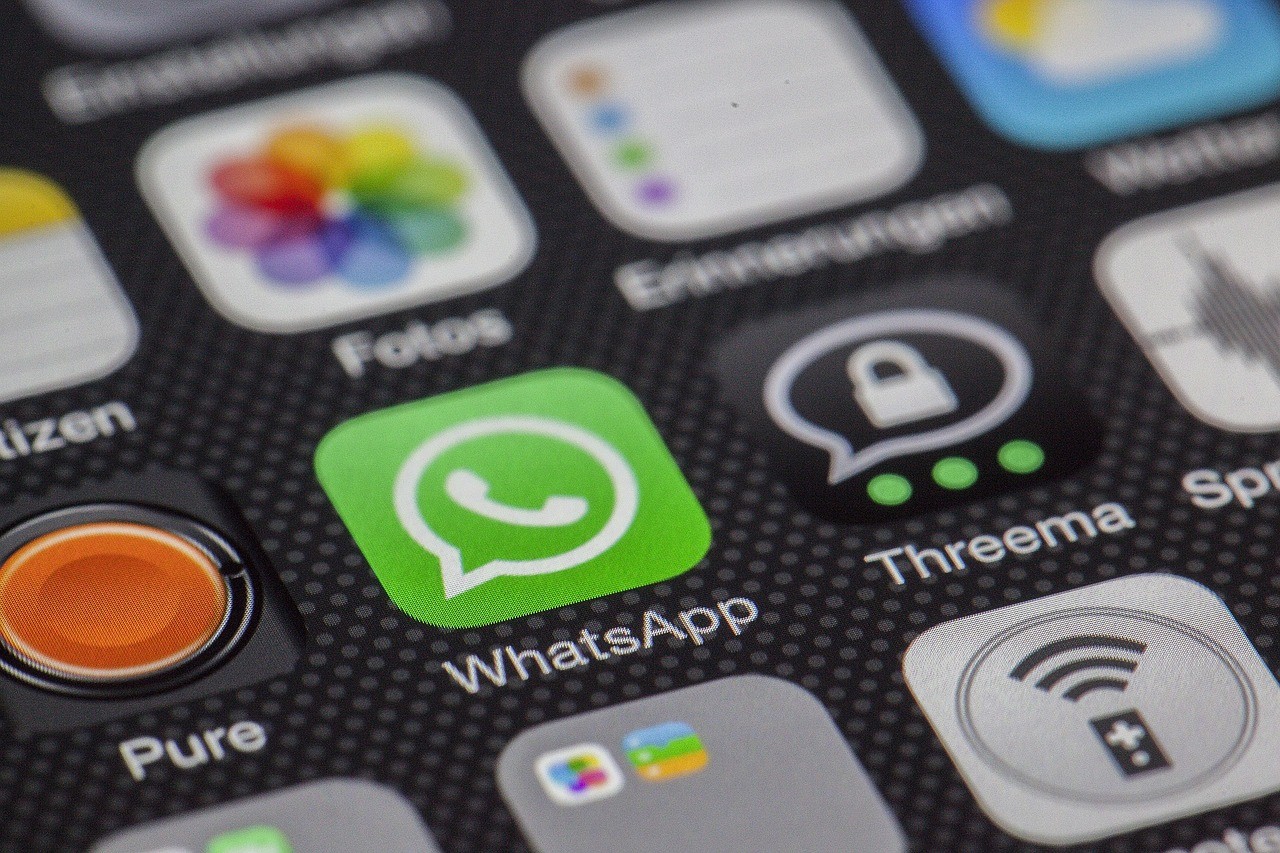 Messaging App #1: WhatsApp
WhatsApp is a widely used messaging app known for its ease of use and cross-platform compatibility. It enables text messaging, voice calls, and video chats, all while maintaining end-to-end encryption for user privacy.
With a massive global user base, it's a go-to choice for personal and business communication.
Key Features and Benefits
WhatsApp offers a range of essential features and benefits that make it a popular choice for messaging and communication."
End-to-End Encryption: Ensure the privacy and security of your conversations.
Text Messaging: Send text messages to individuals or groups instantly.
Voice and Video Calls: Make high-quality calls with friends and family, even internationally.
Media Sharing: Easily send photos, videos, documents, and voice messages.
Status Updates: Share your current mood or activities with your contacts.
Group Chats: Create and manage group conversations for collaborative discussions.
Cross-Platform Compatibility: Use WhatsApp on various devices, including smartphones and web browsers.
Download the App:
Messaging App #2: Facebook Messenger
Facebook Messenger, known simply as Messenger, is a versatile messaging app closely integrated with the social media giant Facebook.
It offers many features for instant messaging, voice and video calls, and seamless communication with your Facebook friends and contacts.
Unique Features and Capabilities
Facebook Messenger stands out with its distinct features and capabilities, enhancing your messaging experience."
Instant Games: Play various games with friends directly within the app.
Chat Bots: Interact with automated bots for multiple tasks and services.
Voice Messages: Easily send voice messages for a personal touch.
Messenger Rooms: Create virtual meeting spaces for video calls with up to 50 participants.
Payment Integration: Send and receive money securely through the app.
Stickers and GIFs: Express yourself with a wide range of animated stickers and GIFs.
Customizable Reactions: React to messages with emojis tailored to your personality.
Download the App:
Messaging App #3: Telegram
Telegram is a highly secure messaging option known for its end-to-end encryption in one-on-one and group chats. With self-destructing messages and two-step verification, it ensures privacy without compromising convenience.
Encryption and Privacy Features
Telegram takes your privacy seriously and offers a range of encryption and privacy features to safeguard your conversations."
End-to-End Encryption: Ensures only you and your intended recipient can read messages.
Secret Chats: Enables self-destructing messages and prevents screenshots.
Two-Step Verification: Adds an extra layer of security to your account.
Cloud-Based Storage: Safeguards your messages and media in the cloud.
Anonymous Browsing: Provides a built-in proxy tool for anonymous browsing within the app.
Passcode Lock: You can lock the app with a passcode or biometric authentication.
Use of Channels and Groups
Telegram excels in community building through channels and groups.
Channels: These allow administrators to broadcast messages to an unlimited number of subscribers, making them ideal for sharing information with large audiences.
Groups: Telegram groups support two-way communication and discussions among members, accommodating up to 200,000 participants with customizable roles for effective management.
Download the App:
Messaging App #4: Signal
Signal is a highly secure messaging app known for its commitment to user privacy. It offers end-to-end encryption for text, voice, and video communication, ensuring your conversations remain confidential.
With a user-friendly interface and open-source nature, Signal is a top choice for those seeking privacy-focused messaging.
Key Features
Signal is a paragon of secure messaging, offering a range of key features designed to prioritize user privacy.
End-to-End Encryption: Guarantees the privacy of text, voice, and video communication.
Disappearing Messages: Allows messages to self-destruct after a set time, enhancing privacy.
Screen Security: Prevents screenshots in Secret Chats to protect sensitive content.
Registration Lock: Requires a PIN to access your account, adding an extra layer of security.
Open Source: Its open-source nature fosters transparency and community-driven development.
Group Chats: Supports secure group messaging with advanced privacy settings.
Seamless Voice and Video Calls: High-quality calls with encryption for added security.
Download the App:
Messaging App #5: Slack
Slack is a premier business-oriented messaging platform designed to streamline workplace communication.
It offers a robust suite of tools, including real-time messaging, file sharing, and integration with third-party applications, making it an indispensable solution for teams and organizations looking to enhance collaboration and productivity.
Team Collaboration and Integrations
Slack excels in team collaboration with its versatile features and seamless integrations, fostering efficient organizational communication.
Real-Time Messaging: Instant communication with team members through channels and direct messages.
File Sharing: Share documents, images, and files directly within conversations.
Search Functionality: Find past messages, files, and information with powerful search capabilities.
Video and Voice Calls: Conduct video and voice calls directly from the platform for face-to-face communication.
Customizable Notifications: Tailor notifications to stay informed without being overwhelmed.
Workflow Automation: Streamline processes with automation tools and custom integrations.
App Integration: Integrate third-party apps like Google Drive, Trello, and Salesforce for a unified workspace.
Download the App: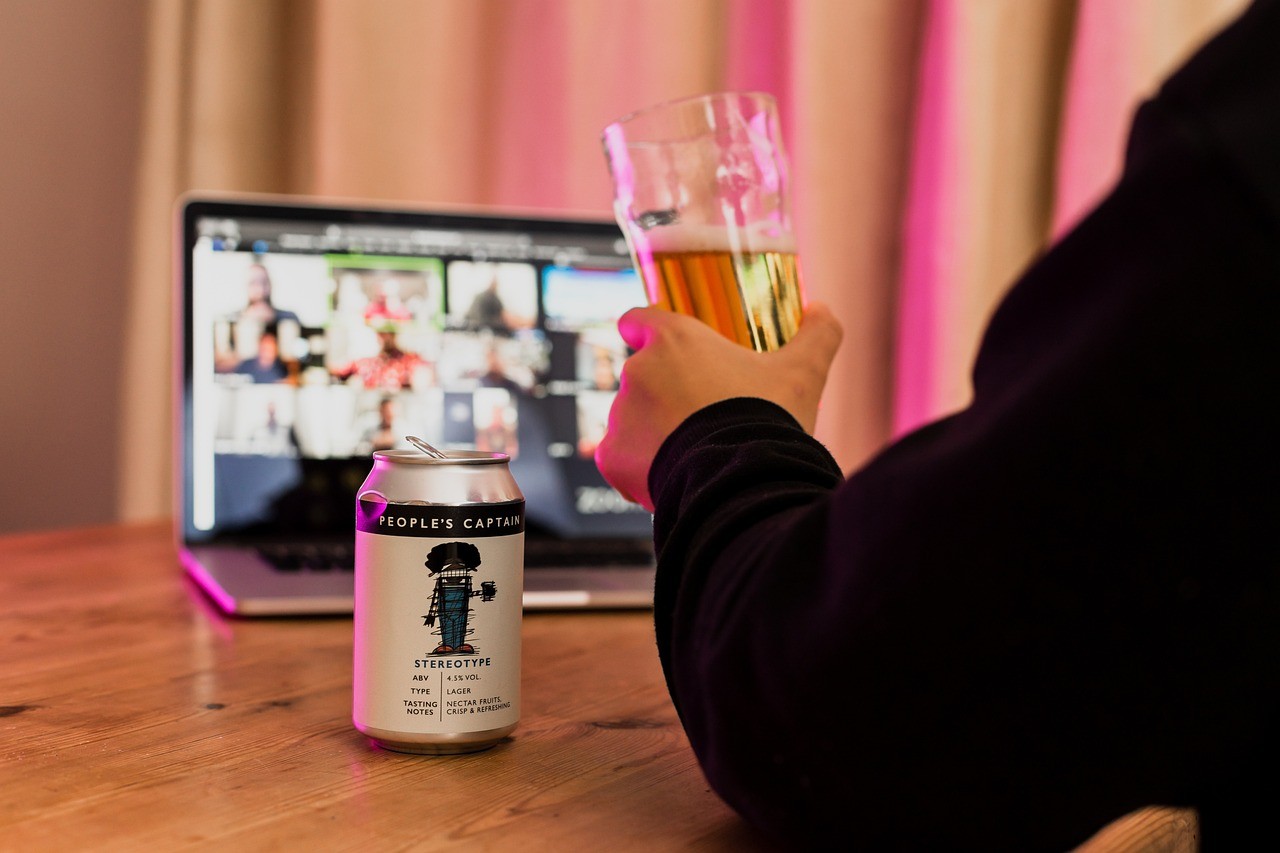 Messaging App #6: Discord
Discord is a versatile platform designed for communities and gamers, offering features like voice and video chat, server customization, and channels for seamless interaction and collaboration.
Voice and Video Chat Capabilities
Discord offers a robust suite of voice and video chat capabilities, enhancing real-time communication and collaboration within its community-centric platform.
High-Quality Voice Calls: Discord offers clear, lag-free voice calls for real-time communication.
Video Calls: Users can engage in high-definition video calls for face-to-face interactions.
Screen Sharing: Share your screen for presentations, gaming tutorials, or collaborative work.
Noise Suppression: Includes noise suppression for enhanced audio quality in voice calls.
Customizable Settings: Adjust voice and video settings to suit your preferences and network conditions.
Server-Wide Voice Channels: Create dedicated voice channels for organized group conversations.
Cross-Platform Compatibility: Discord's voice and video features work seamlessly on various devices, ensuring accessibility.
Download the App:
Messaging App #7: Snapchat
Snapchat is a multimedia messaging app renowned for its dynamic and visual communication. It enables users to share photos, videos, and stories, all of which are fleeting, creating a unique and engaging way to connect and express oneself.
Key Features
Snapchat, the multimedia messaging app, redefines modern communication with its unique blend of self-destructing messages, captivating Stories, and Discover features.
Self-Destructing Messages: Messages, photos, and videos sent on Snapchat disappear after being viewed, ensuring privacy and spontaneity.
Stories: Users can share a collection of photos and videos as a "Story" that vanishes after 24 hours, allowing for temporary yet engaging content.
Discover Features: Snapchat's Discover section provides curated content from publishers, showcasing news, entertainment, and trends in an interactive and visually appealing format.
These features distinguish Snapchat as a multimedia messaging app that involves ephemeral and visually captivating communication.
Download the App:
Conclusion
In summary, the diverse range of messaging apps available ensures that there's a suitable option for every communication preference.
With the insights from this guide, you're well-prepared to make an informed choice and enhance your connectivity in today's digital age. So, explore these versatile platforms and find the one that best fits your communication style.