A lot of apps today are offering their users the ability to scan receipts to help them earn and save money while shopping. You can scan your grocery, restaurant, and many other receipts into these apps and get rewarded with points or cash back.
These points can be redeemed for gift cards or direct deposits to your bank account. It's a simply way to make easy money. Learn how to make money from receipts with these seven apps.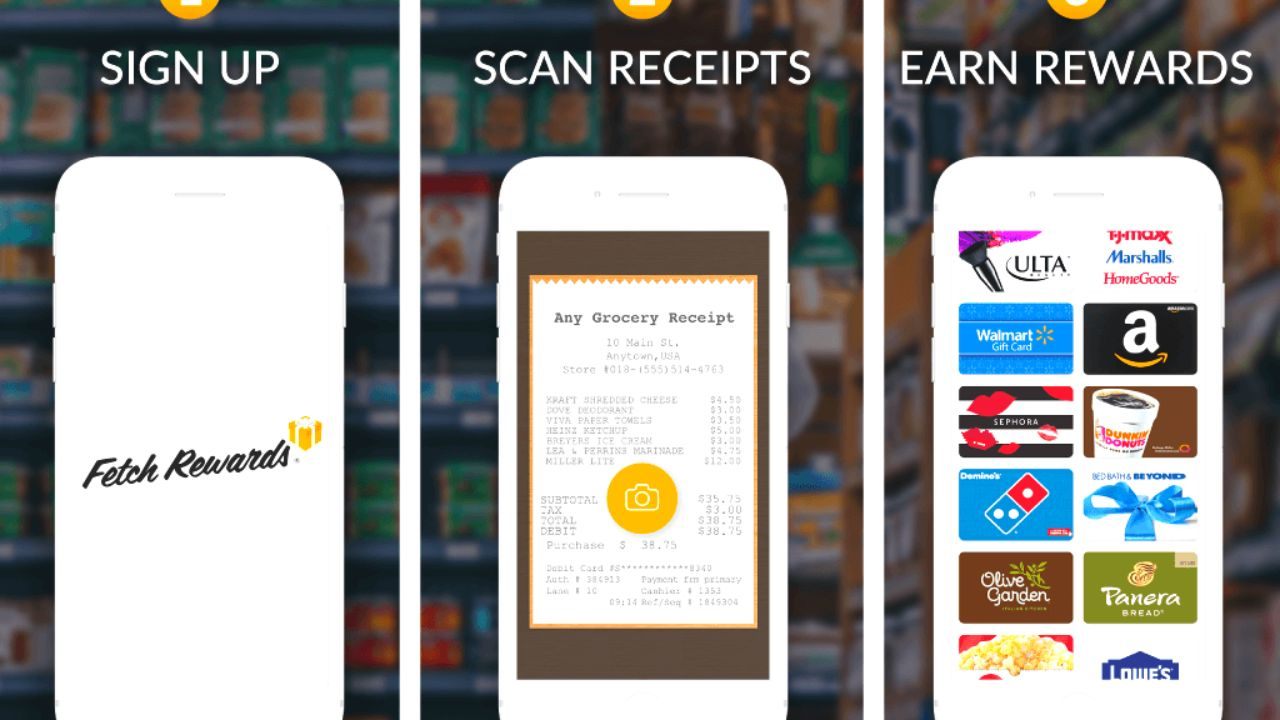 Ibotta
Ibotta is a rewards app that allows you to earn cash back on your purchases. It is available for both iOS and Android devices. Ibotta allows users to shop in-store or online and earn cash-back rebates on products they purchase.
To get started, you can create an account and then scan receipts from participating retailers and brands. All you need to do is to take a picture of their receipt within seven days of making the purchase and upload it into the app.
If the items purchased match any of the active offers found on the app, you will receive cashback rewards. These rewards can be redeemed as gift cards or direct deposits to Paypal or Venmo accounts within 48 hours after uploading the receipt.
Checkout 51
Checkout 51 is a great mobile app that helps you save money on groceries and many other household items. The app works by offering you cash back for purchasing specific items from participating retailers and establishments.
Users will need to upload their receipts to the app and receive the rewards for their purchases. To do so, tap the Offers section of the app where you can find all offers through different categories or you can also search for specific items.
Once you select an offer, purchase the item and keep the receipt as it will serve as proof of purchase. Upload a copy of the receipt to the app within 14 days of purchase to receive the cash back.
Fetch Rewards
Another amazing app that lets you earn money on purchases from stores is Fetch Rewards. With Fetch, you get to earn rewards points every time you upload receipts of your purchases at any store.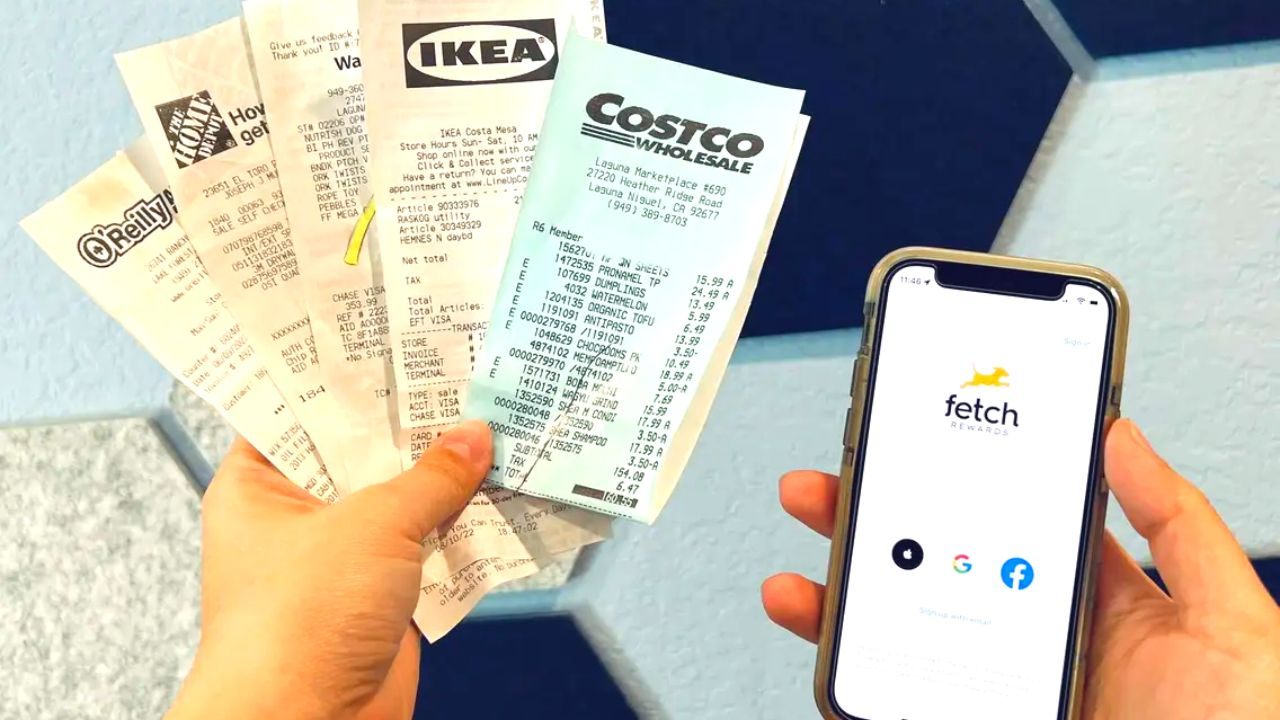 You can then redeem these rewards points for gift cards, cash back, and discounts for different categories like baking, beauty and personal care, deli, frozen, groceries, and more.
After signing up, open the app and take a picture of your receipt. The Fetch Rewards app will automatically analyze the receipt and immediately add points to your account based on the items that you've bought. You can link your PayPal account so that cash rewards can be deposited directly every time you earn them.
Receipt Hog
You don't need to follow any complicated procedures just to earn money with Receipt Hog. This app has a simple process for you to make money from receipts. First, download the app from the Apple App Store or the Google Play Store.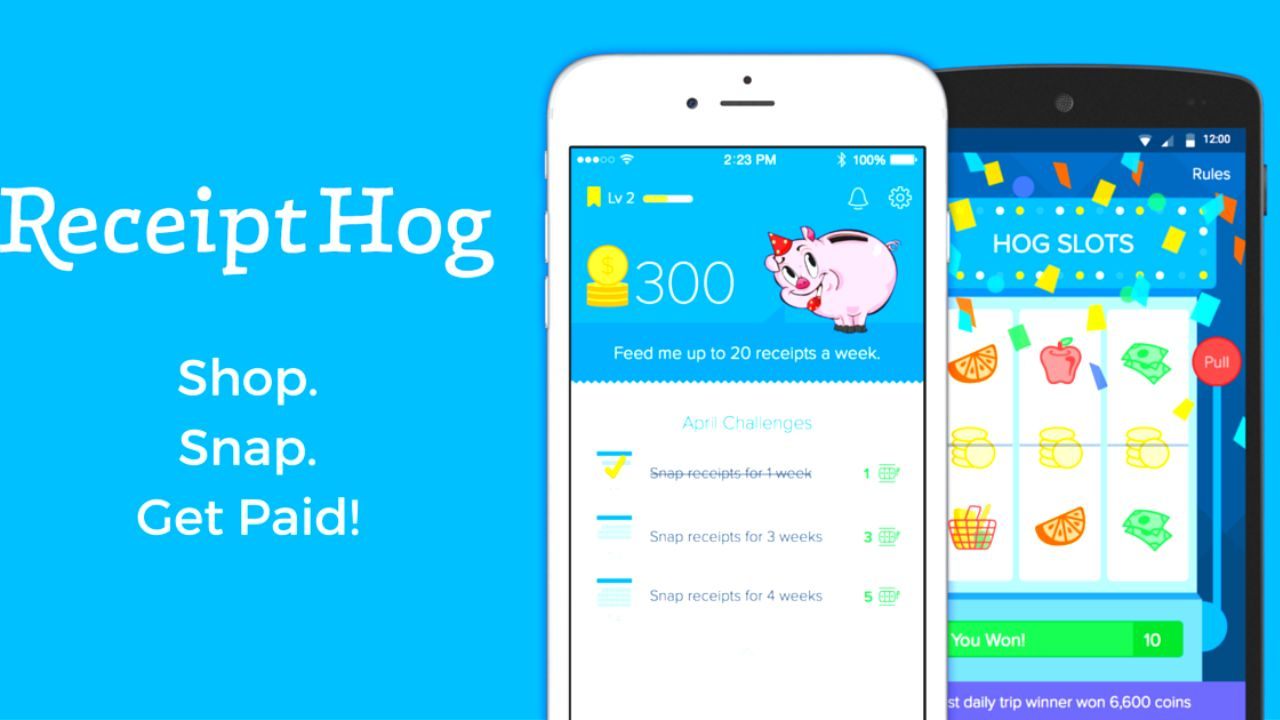 Then, launch the app and tap "Scan Receipts" to take a picture of your receipts. The scans will be automatically verified by the Receipt Hog team and, once verified, you'll receive your rewards.
Receipt Hog takes it even further by letting you earn coins that you can use at Hog Slots to spin a virtual slot machine that rewards you with gift cards or cash rewards.
ReceiptPal
ReceiptPal is a great app to stay organized and save money with special offers from merchants. It is very easy to use and convenient for keeping track of all your purchases in one place.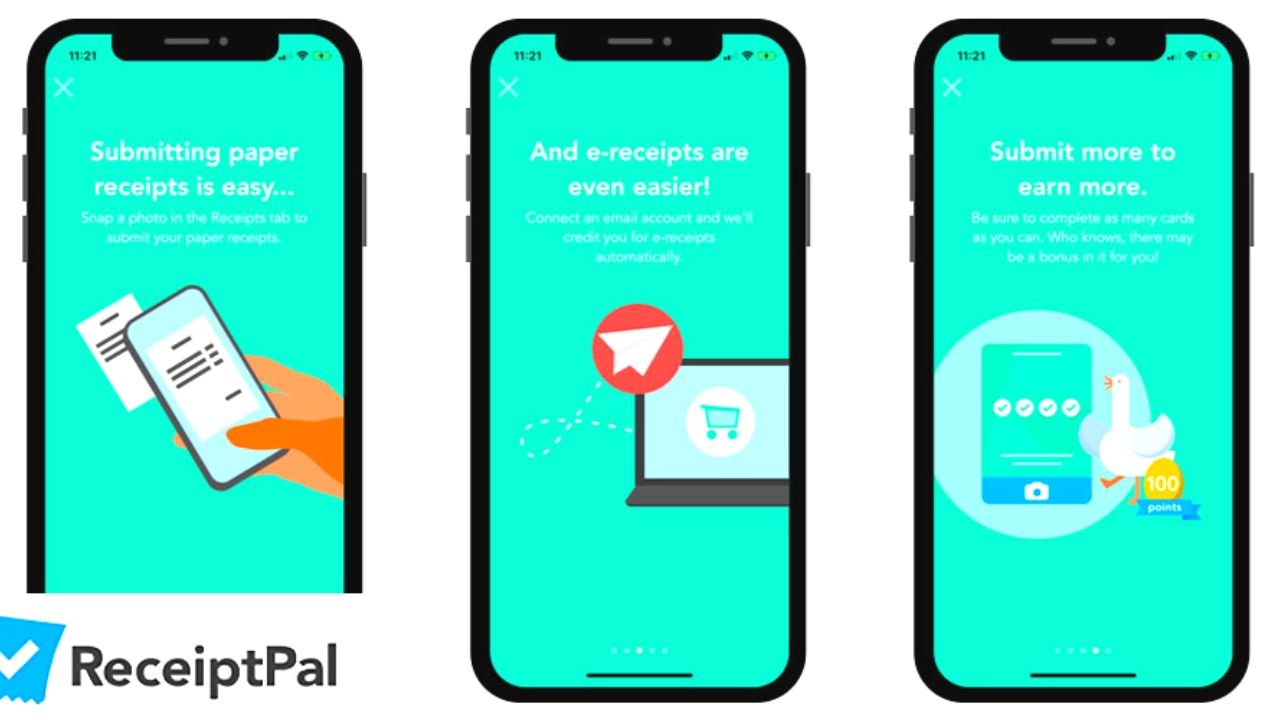 With its robust rewards program that lets you earn points by submitting your receipts, you are assured you'll earn more money in the long run. To use, scan your receipts and upload them to the app. Every time you upload a receipt, you'll receive rewards points that you can then redeem for gift cards or products from participating retailers.
You'll earn even more points when you submit many receipts at once. While ReceiptPal offers an unlimited amount of points to earn, it's only downside is that it doesn't have any sign-up bonus like other apps on this list.
CoinOut
CoinOut is a free-to-use app that aims to help you make money by scanning your receipts. What's best about using CoinOut is there are a lot of ways for you to earn money with the app. If you purchase items at popular establishments like Walmart or Sam's Club, you'll receive the points immediately so you can redeem different rewards on the app.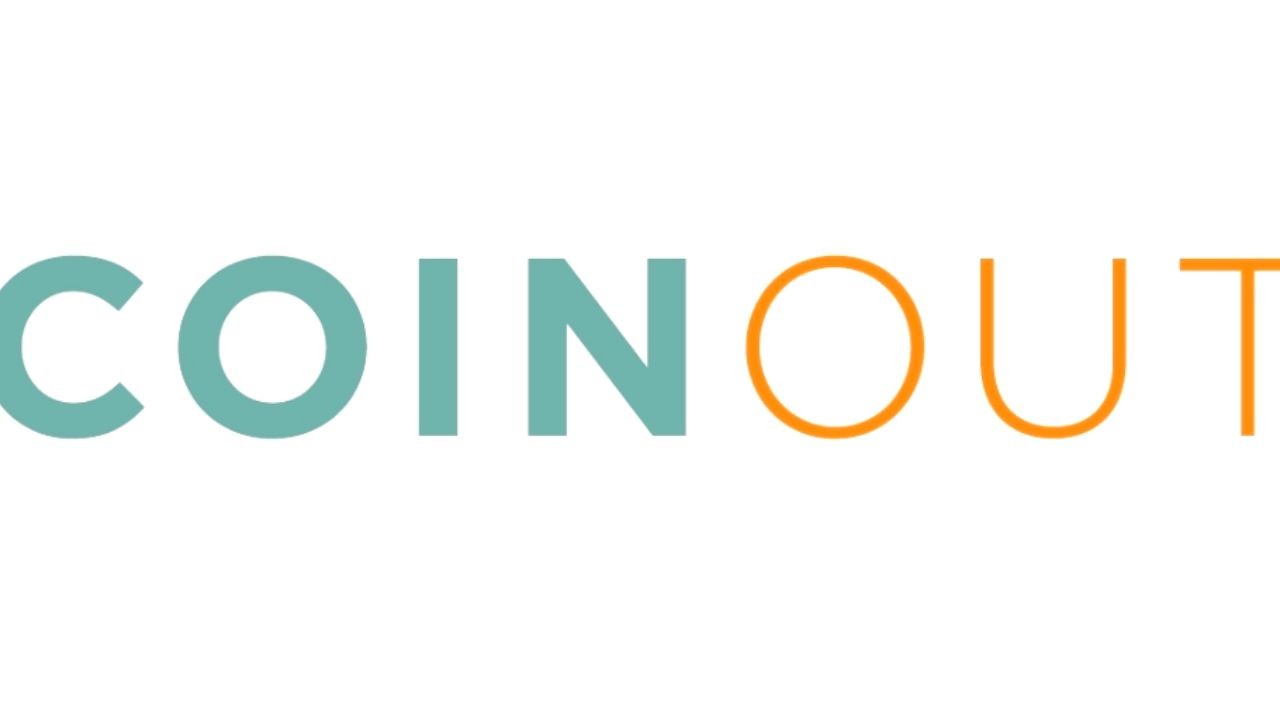 Make sure that you link your PayPal or Venmo account so that you can receive your cashback rewards. Scan your receipts and wait for at least 48 hours for them to be processed, after which you'll receive your cashback rewards in your account.
There is also no minimum to receive payment via direct deposit, but PayPal will require you to have at least a $10 rewards balance before you can make the transfer.
Shopkick
Shopkick is a unique mobile app that lets you earn money by visiting and shopping at your favorite stores. Every time you scan barcodes in store you get to earn points which are called kicks.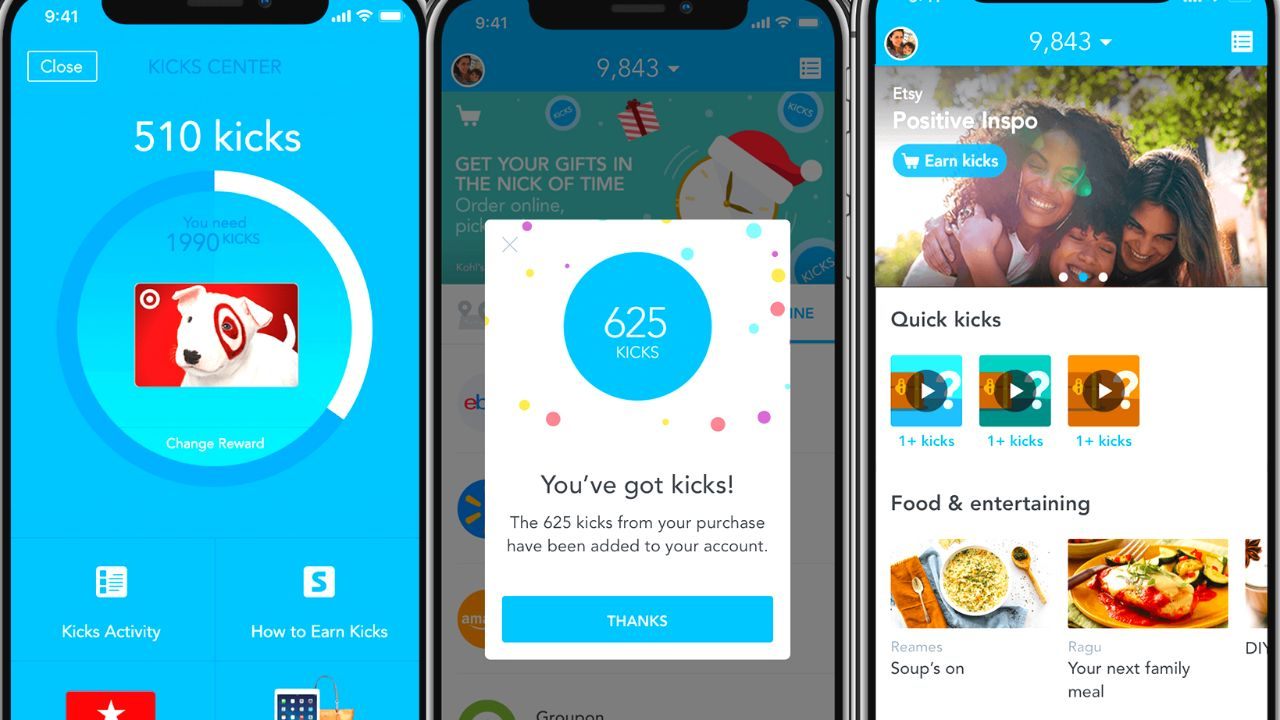 Shopkick has major partners from different brands and retailers such as Target, Best Buy, Walmart, and many more.
Another way to earn money with Shopkick is through scanning receipts which will require you to wait 48 hours for verification after submission. If successful, you will receive bonus kicks which you can then redeem for gift cards and massive discounts at participating stores.
Conclusion
These apps offer amazing opportunities to make money and save time. Not only do they help you keep track of your purchases but they also provide a very convenient way to maximize your rewards and earn money on everyday purchases.
Spanish version: Aprende cómo ganar dinero con recibos con estas 7 aplicaciones