Gone is the time when we just used to go universities, colleges or institutes of higher education or advance level trainings. This is the time of the 21st century and education has just moved beyond the boundaries of colleges or universities, i.e. You can easily improve your knowledge about anything by just sitting online on Internet. Yes, you just heard it right, You can easily find a lot of online courses to help on a particular subject.
If you are not financially strong to adopt the higher lever education, then don't feel bad, just look around the Internet and you can easily find a lot of tech junkies providing you really useful stuff. There are a lot of online tech training websites which offers a lot of free online courses to improve knowledge on technology. By using their online courses you might not get some certificate, but it will definitely enhance your skill level and make you a tech geek.
Every day we spend a lot of time over the internet. Even when we feel bored, we use to switch on over PC and try to find something interesting. So, I think by using these free online courses you got to learn something new without paying anything for it and you will spend your free time by utilizing it more productively. Today, I am going to share a list of best free online courses to improve knowledge on technology.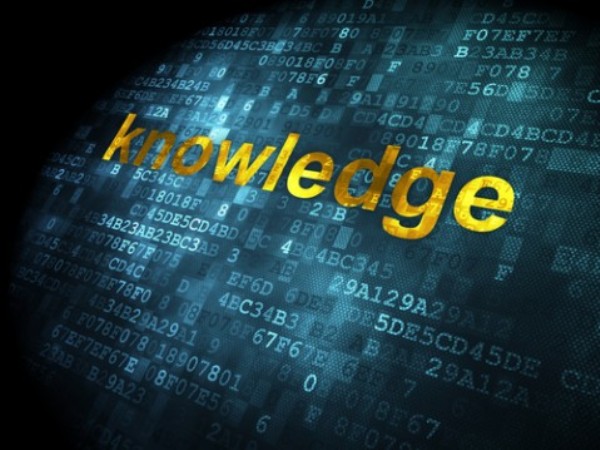 Top 8 Free Online Courses To Improve Knowledge

on

Technology:
1. Introduction to programming
This is a free online course from education portal. In this course you are going to learn a lot about programming such as what is programming, what is user requirements, prototyping, survey, review, document review, analysis and design tools, mapping code using outlines and flow charts, basic elements of programming, programming logic & syntax, programming languages c++, Java, Python and many other topics as well. All lessons are in video tutorials. To access the course material you just need to create an account with the site.
This is another online course offered by edx who is in partnership with Linux foundation. In this course you will learn about graphical interface, command line and many more other topics as well. The course is designed in 40 to 60 hours duration to be an expert in this. There are also test, assignment and other related activities that can help you to better understand this course.
HTML is widely used language for developing webpages.HTML basically stands for hyper text markup language. In this course you will learn about HTML introduction, file creation, primary elements, nesting and indenting, and html mastery. Here you will also learn about various HTML elements like doctype, comments, a, abbr, address, area and many more.
Its basically a project based course where students learn to create mobile application. Mobile app traffic contributes a large part of total internet traffic. You are surely going to like this course. Here you will also learn about design, usability and implementation of mobile apps.
Today web is everywhere from shopping to social media, from learning to job placement. So if you are having a website then it's very important that you appreciate your website analytics. Google has also has its own online learning center where you can learn various online courses. So check them again.
6. Developing Android apps for gaming
Are you a fun lover then this course will really going to give your excitement a new height? Mobile game applications are very popular and in the first instance you may think it's very easy to develop a gaming app. But in actually it is one of the difficult tasks. In this course you will go to learn about OpenGL, audio coding, animation and asset optimization. You will also learn about the canvas class, handling user input events, shape and rectshape, cube rendered and testing and debugging strategies.
This is a beginners level course in computer science by Harvard. It enables you to receive a solid foundation in basic coding and also some basic elements in HTML, CSS, JavaScript and SQL. Students can also audit the course by themselves.
8. Introduction to computer science
There are two sequences in this course, one is about introduction to computer science and programming using python and second is about computational thinking and data science. The python programming language uses some simple algorithms, testing and debugging.