With the help of Dropbox, Yousendit, i drive and many more such cloud storage and sharing tool, its become very easy to send and share large files over internet. All these sites helps you to send files over the network but still its very complicated matter when you are going to share a huge amount of data. So, You need to set up an FTP server and with the help of which you can share those files easily.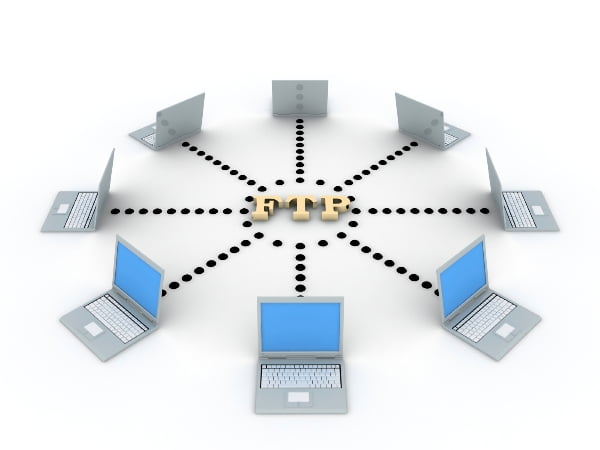 FTP server stand for file transfer protocol, it's a standard for exchanging program and data files over the network. Basically FTP site is a website that hosts files that you could download. So here is the list of the best and free FTP clients for Linux.
7 Best Free FTP Clients For Linux:
File zilla is an open source, cross platform FTP client for Linux. File zilla has a tabbed user interface that allowed users to view all the details of the files that are being transferred. File zilla is perfect way to transfer larger files over the network and allows you to resume files larger than 4GB. Its drag and drop feature make it easier to transfer files over FTP.
Fir ftp allows you to transfer files between remote sites. It gives you best performance and Its a free, secure cross-platform FTP/SFTP client for Mozilla Firefox. It's also supports drag and drop feature and allowed you to make an advanced file inspection like renaming, permissions and the many other like it.
It's free software licensed from GPL. It's a multi threaded file transfer client for Linux. It's also work with UNIX based computers. This program is written n C and supports FTP, FTPS, HTTP, HTTPS, SSH and FSP protocols. It allowed you to saved bookmarks and also enables you to save password optionally.
Its a stylish FTP client for Linux that enables you to transfer files between a lot of supporting network protocols. It supports bit torrent feature. And more it's also have SOCKS support, background jobs, bookmarks, aliases and transfer rate throttling.
NcFTP is FTP program in UNIX. It is being used by people around the world. It's a most reliable and safe software as compare to other softwares. It runs on large number of platform like windows, Mac OS X, and Linux. Its free tool licensed under clarified artistic license.
It's a complete FTP client for Linux that has full support for plugins and scripting. It supports SSl encryption, FXP transfer and multiple FTP sessions. It allowed you to import bookmarks plugins from other FTP clients. You can also see the traffic graph on it. The best thing I feel with this FTP is it allowed to run multiple simultaneous FTP sessions in separate tabs.
FOFF means for free open FTP face. It's a lightweight client written in python. It supports modern interface using GTK= 2.x widgets. It has an inbuilt bookmark manager that allowed you to easily manage and test site connections. And apart from all that unique features it has an image viewer, where you can view and zoom images with a very fast viewer and also has text viewer.